The software used was AutoCAD 2013.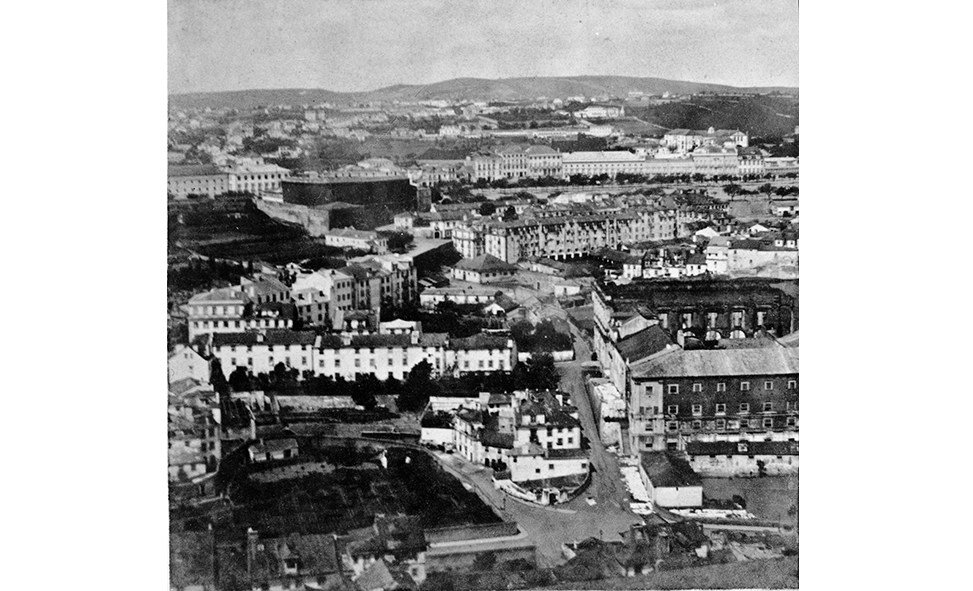 The great Church of Desterro was never finished, and part of its dome was destroyed in the 1755 Lisbon earthquake. Today, only the lower half of the façade, with a triple arcade porch and its narthex subsists.
METHODOLOGY

The research based on:

- Drawings by Albrecht Haupt (1852-1932), who is the author of the valuable drawings of the church, collected before its demolition;

- Studying the architectural work of the Portuguese royal architect, Baltazar Álvares (1560?-1624). He was one of the few portuguese architects closely familiar with Italian mannerism. On this premise, we infer the affinities the Monastery of Desterro holds with other several other of his designs.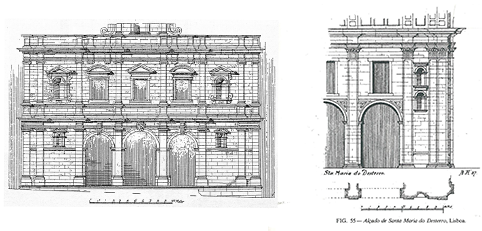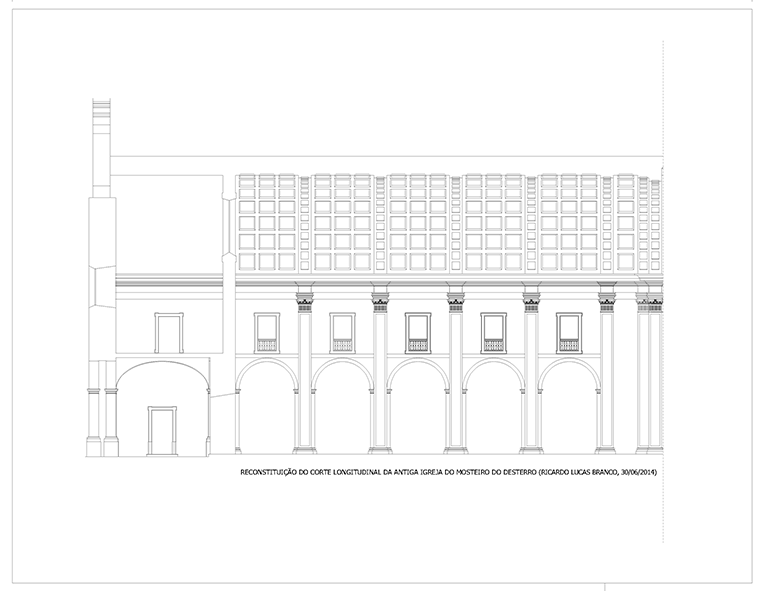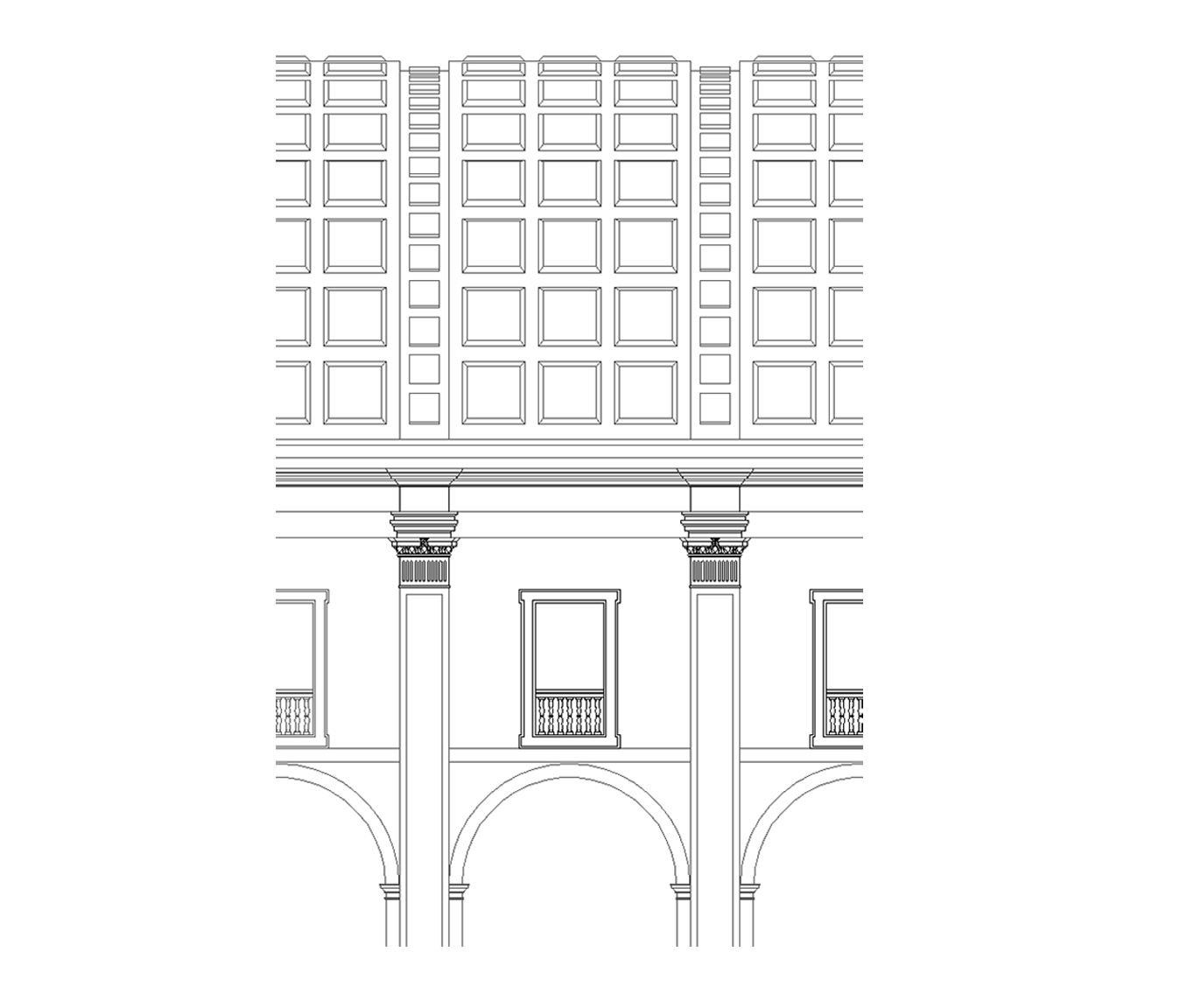 Links to media and news about the rehabilitation project: