Collaboration in the preliminary studies and design development for the rehabilitation project of Louis I's Garden.
UrbHorta E.E.M., Horta (Faial), 2012

This space is currently a derelict area, and yet, here is located a tower from the XVIII century.
The aim was to restore the space's character as a public garden and return it to the community. This also implied the valorisation of the surrounding areas, which feature historical buildings and landmarks (such as the Fayalense Theatre and the University).
All the other municipal gardens in the city are
promenade
style - the drawings and layouts date from late XIX and early XX centuries, when walk was a social activity.
This concept or style is outdated today, so the aim is to innovate in the design:
- Organic lines and design, as well as the raising of the terrain in some parts, which establishes a connection with the design of the Florêncio Terra garden (located accross the road);
- Offer of captivating, playful and interactive features, not only for children but for other age groups:
  - A
lookout point/mirador
;
  - An organic
amphitheatre
;
  - Spaces for
leisure
and nooks.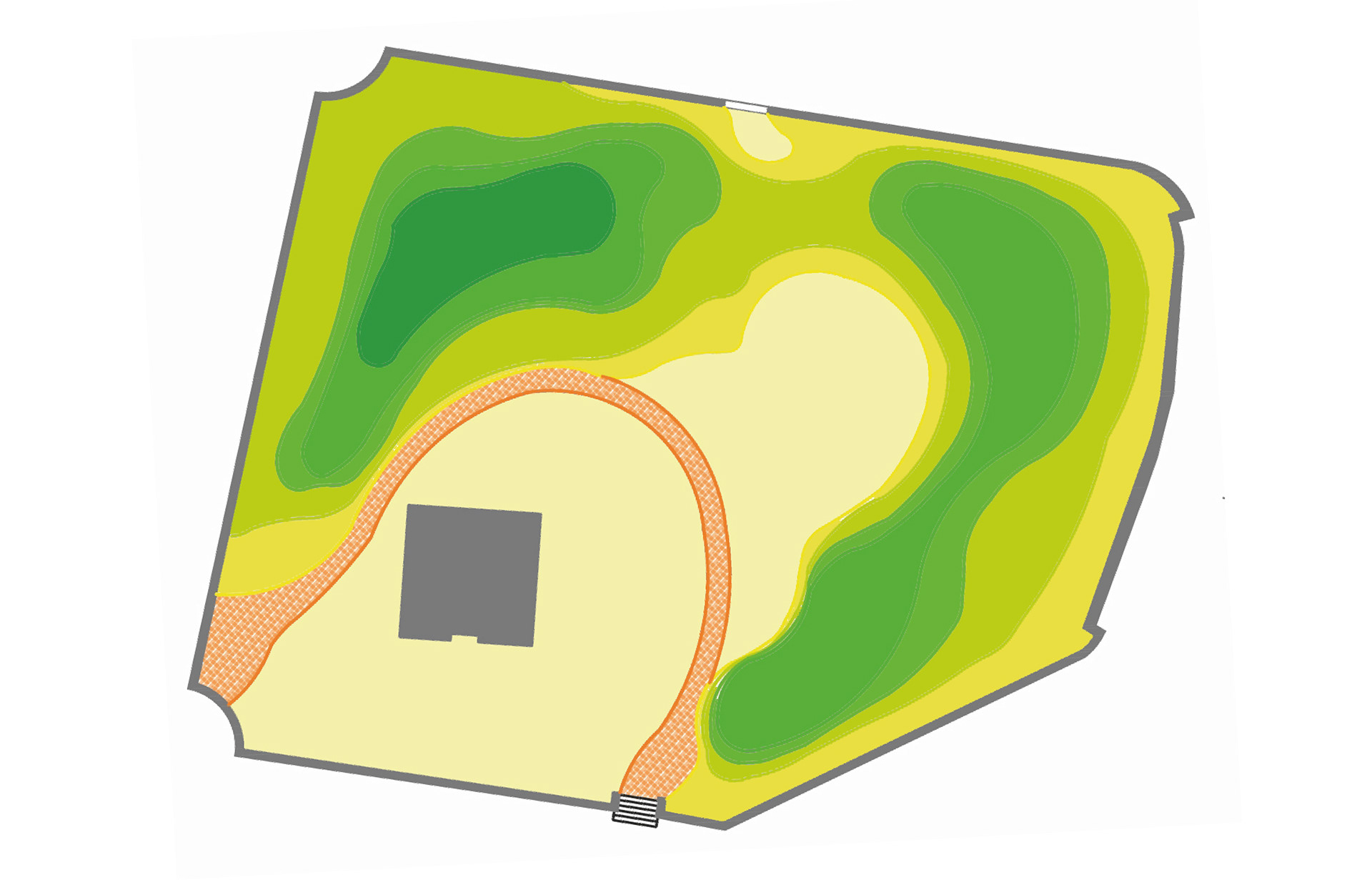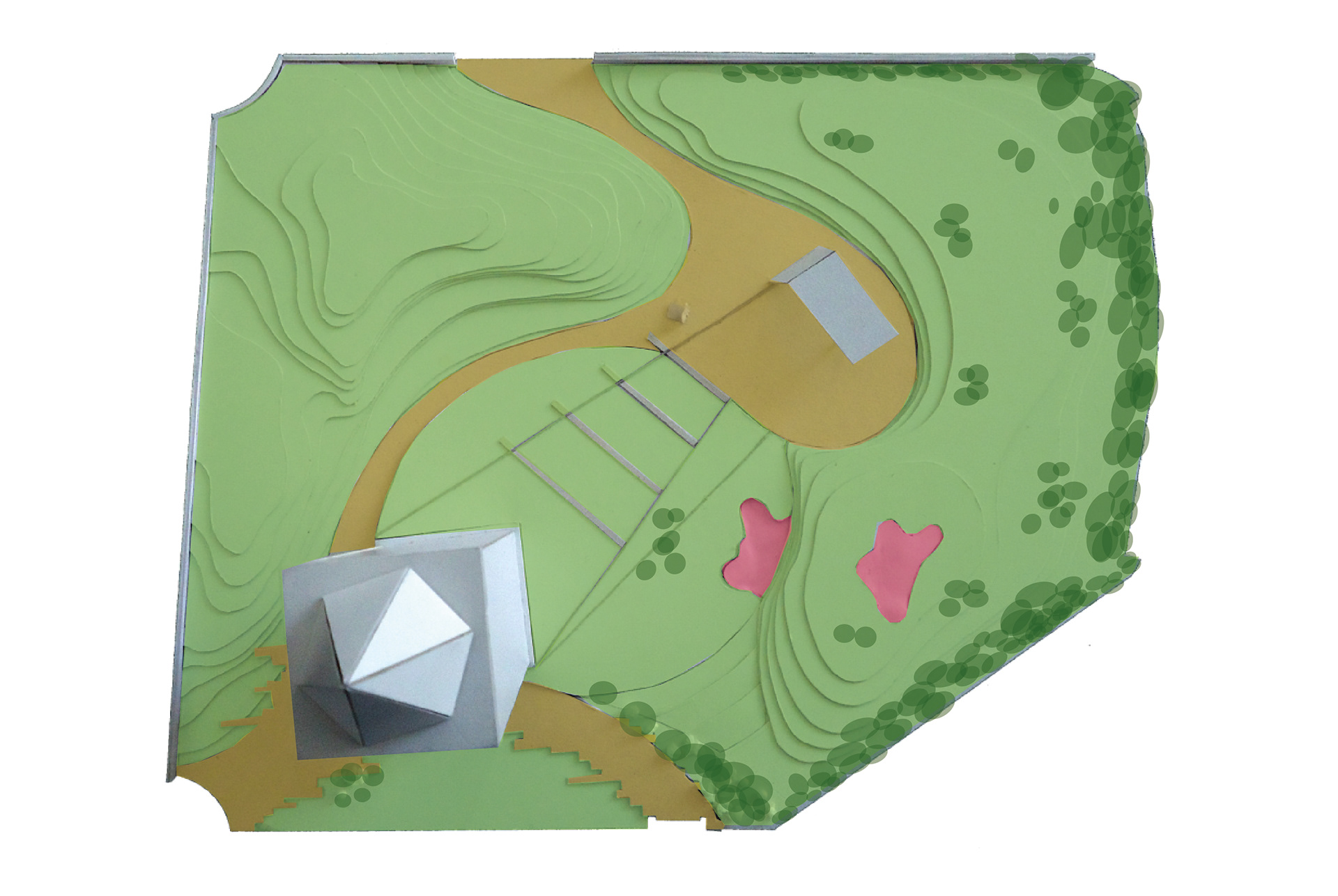 Terrain movement simulate an amphitheatre that faces the tower for screen projects.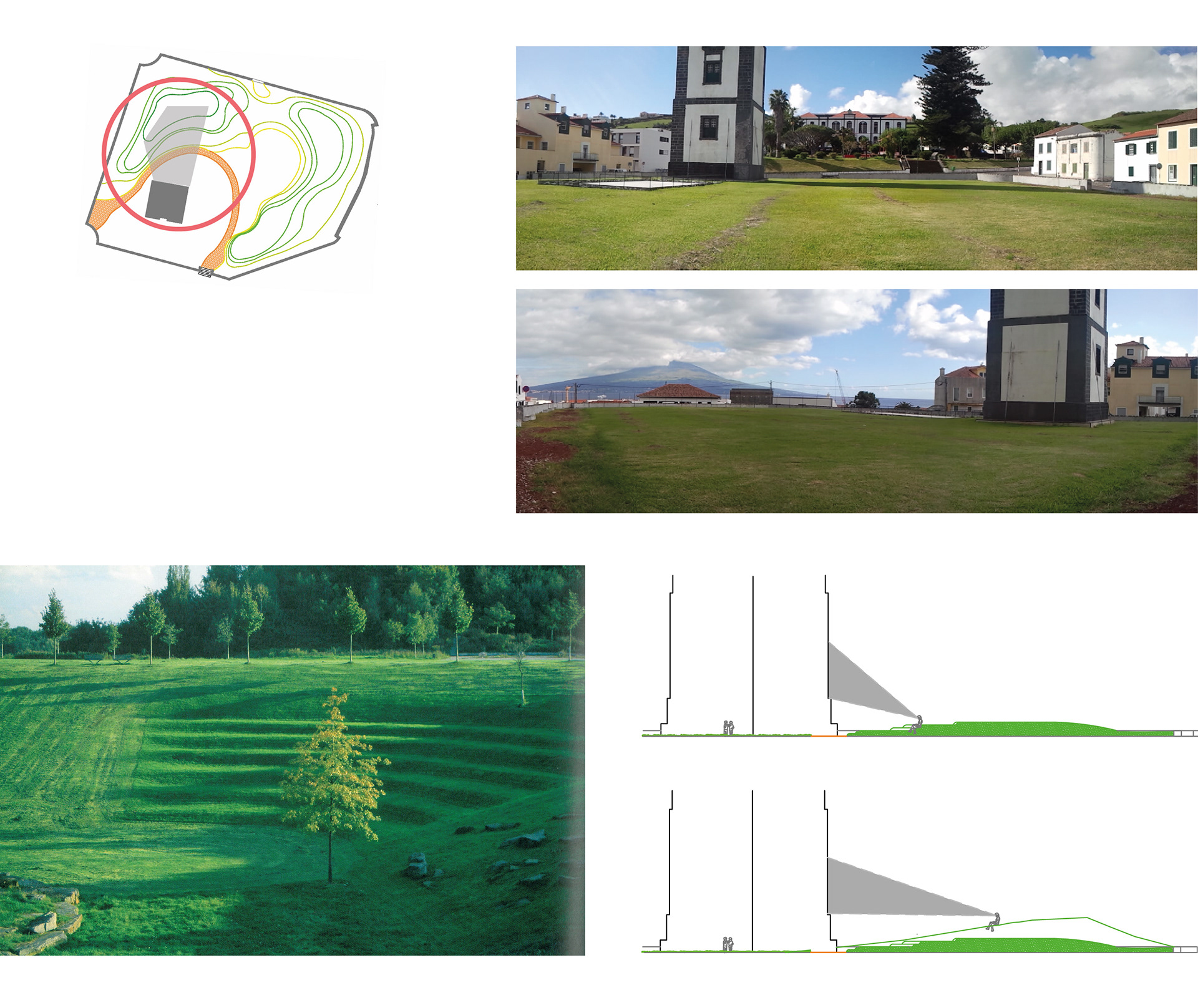 The beautiful view should be taken advantage of, so the terrain is elevated in specific spots.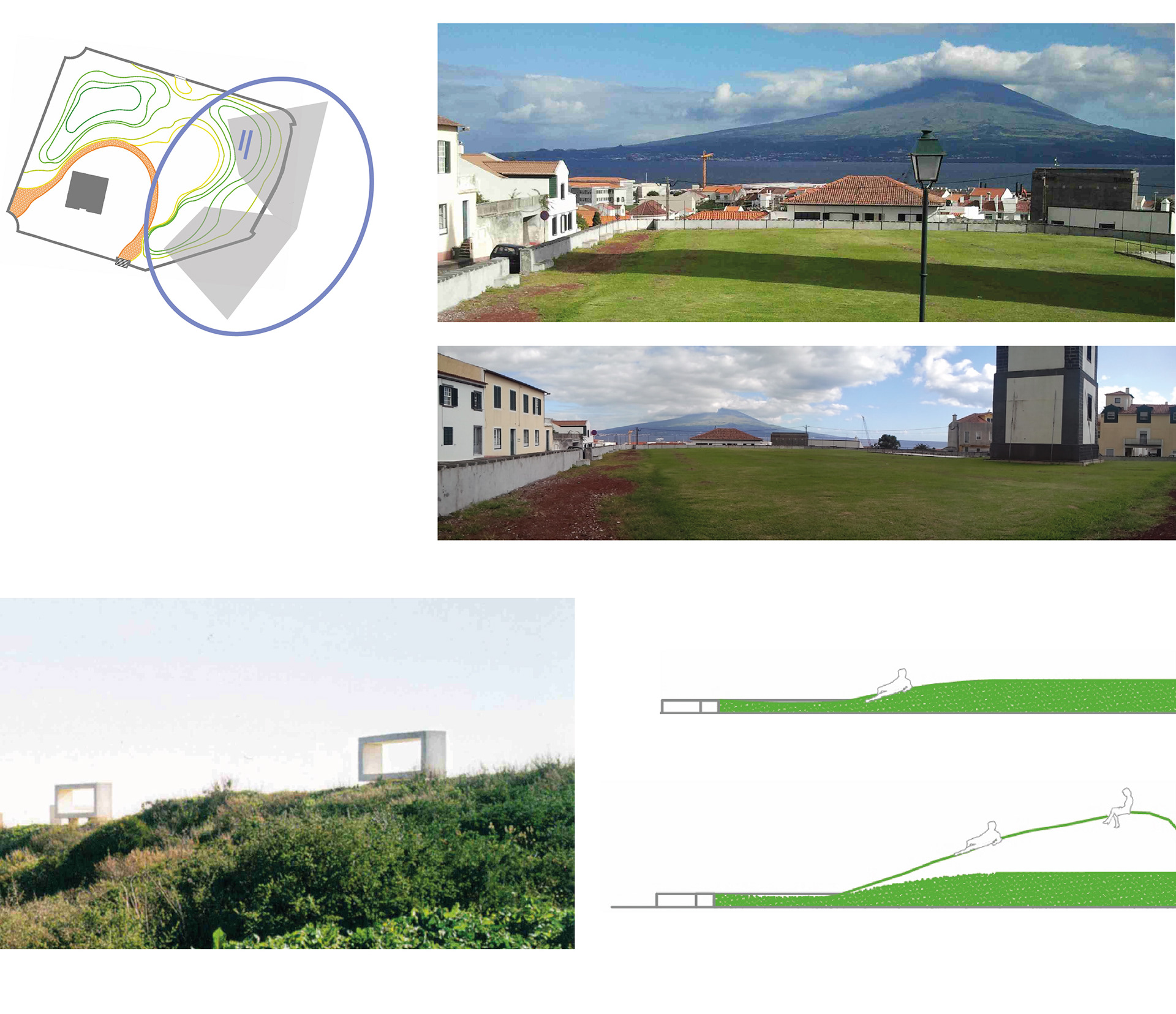 Series of captivating installations create a location for children to attend often.