Creation of Minibus's maps and itineraries 
graphic communication for the city of Horta's service.
Rectification and improvement of all the information related to the Minibus's maps and 
itineraries
.
Installation of new equipment on the bus stops to provide the service's information.
Developed in the city of 
Horta (Faial Island, Azores) 
while working at 
UrbHorta E.E.M
.
, 2013
It was envisioned a city that assists and communicates with its users, and for that reason, it was felt the urgent need to focus on another important aspect of and for the city: to create Minibus graphic information and work on the population's access to it.
Before this intervention, there was no visible information available for Minibus users. Now, the service has been rectified and updated, a graphic solution for the itinerary and maps was created and a display solution was arranged.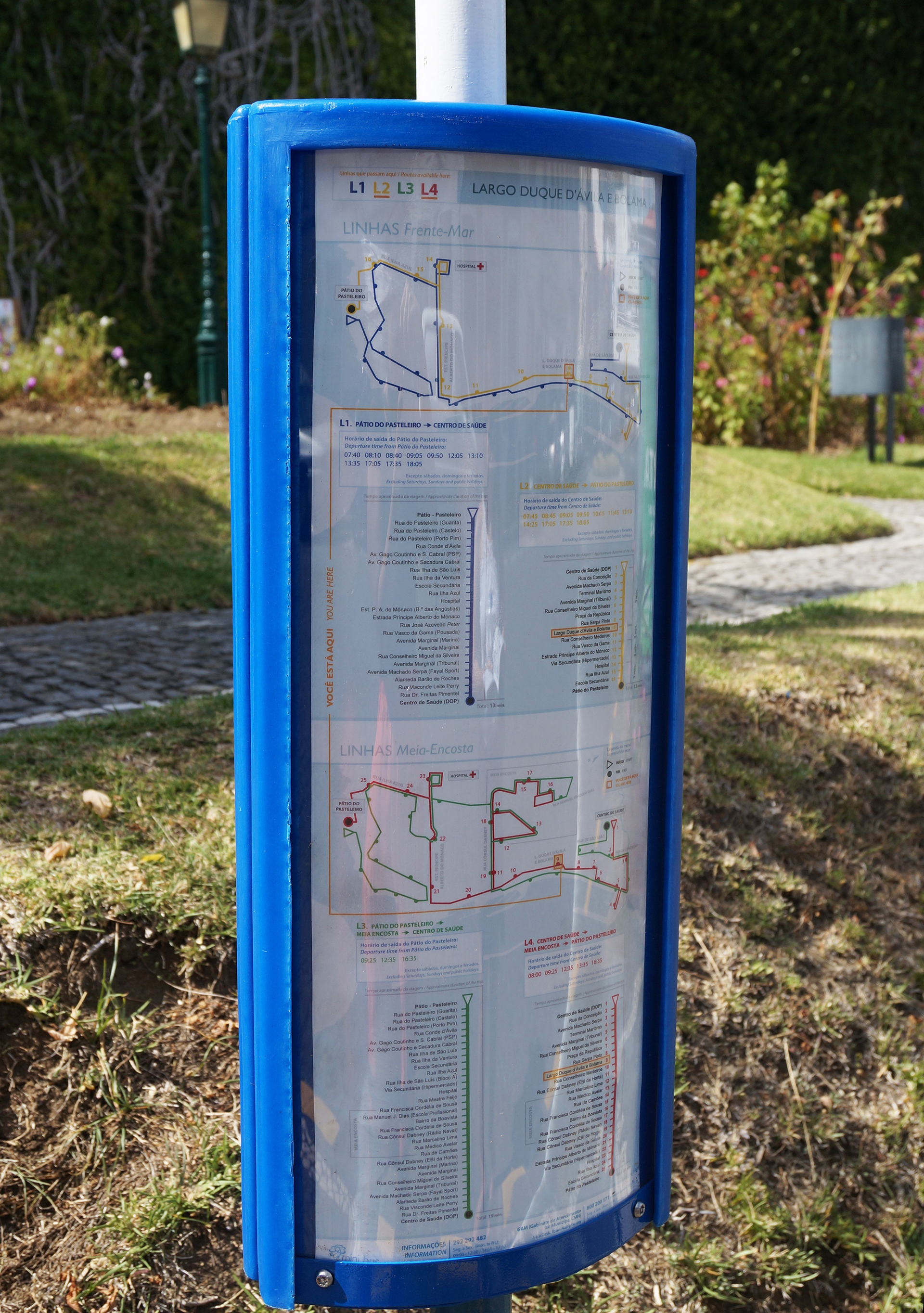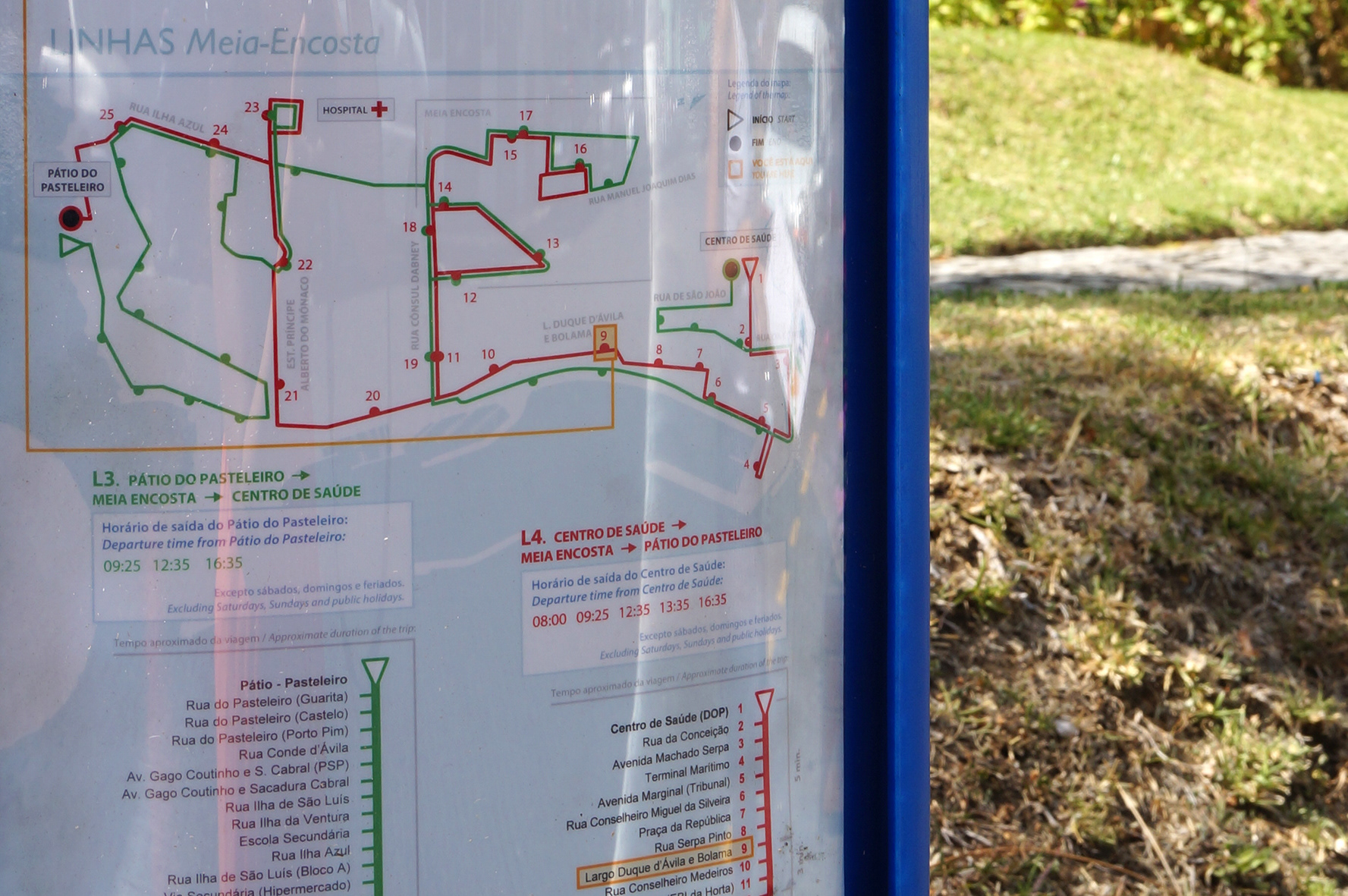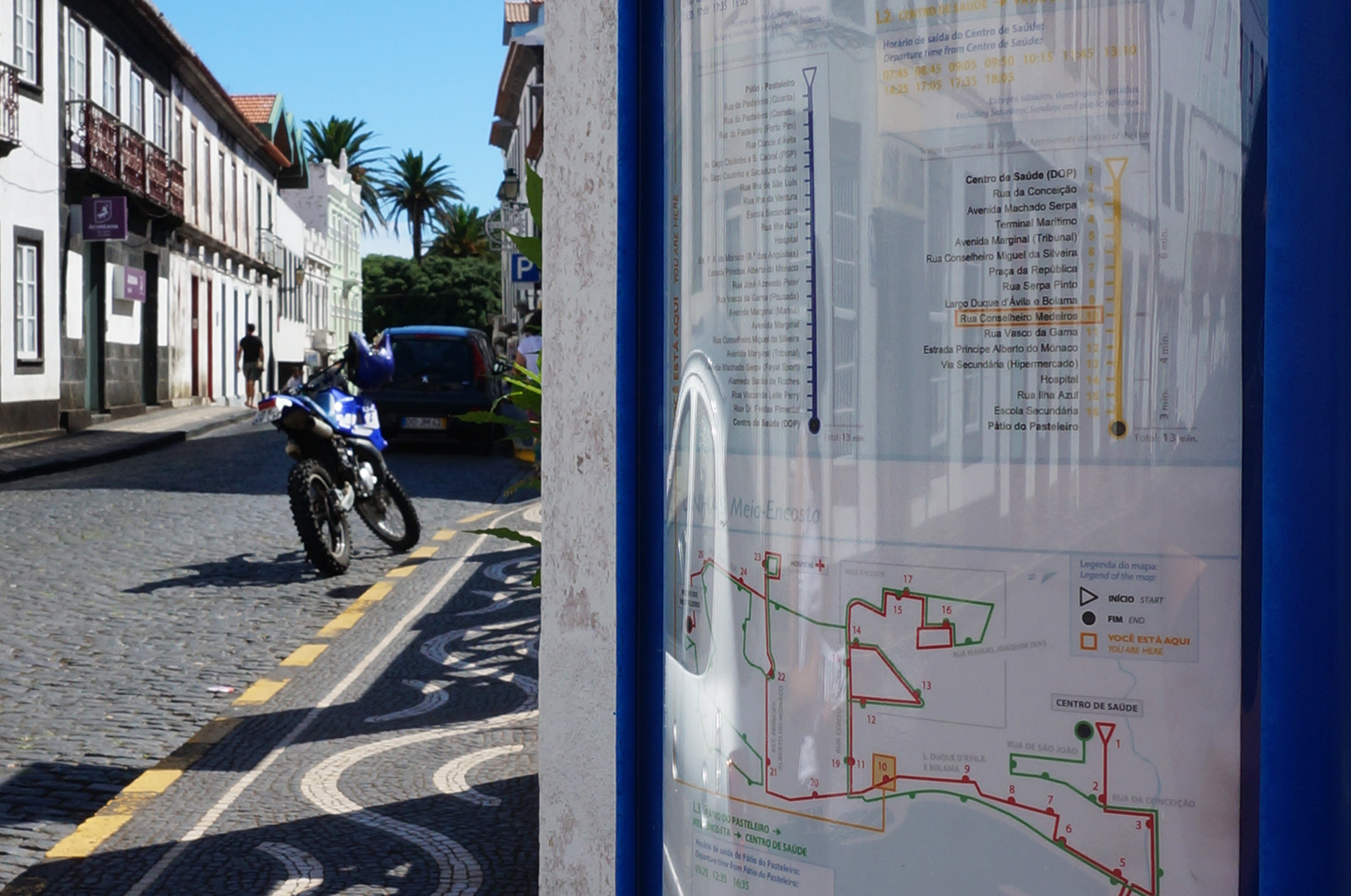 Rectified map of the Minibus service - lines and BUS 
stops: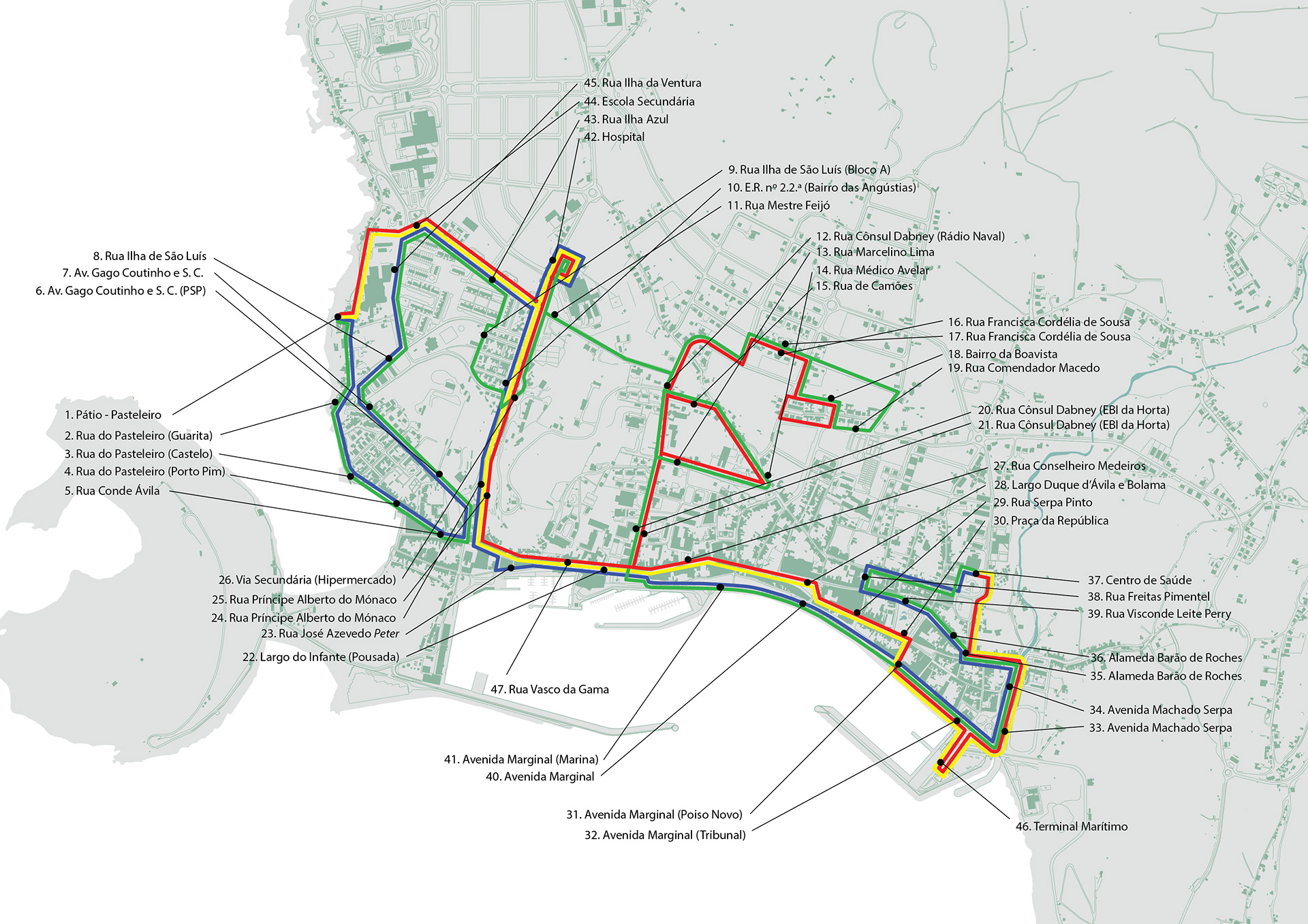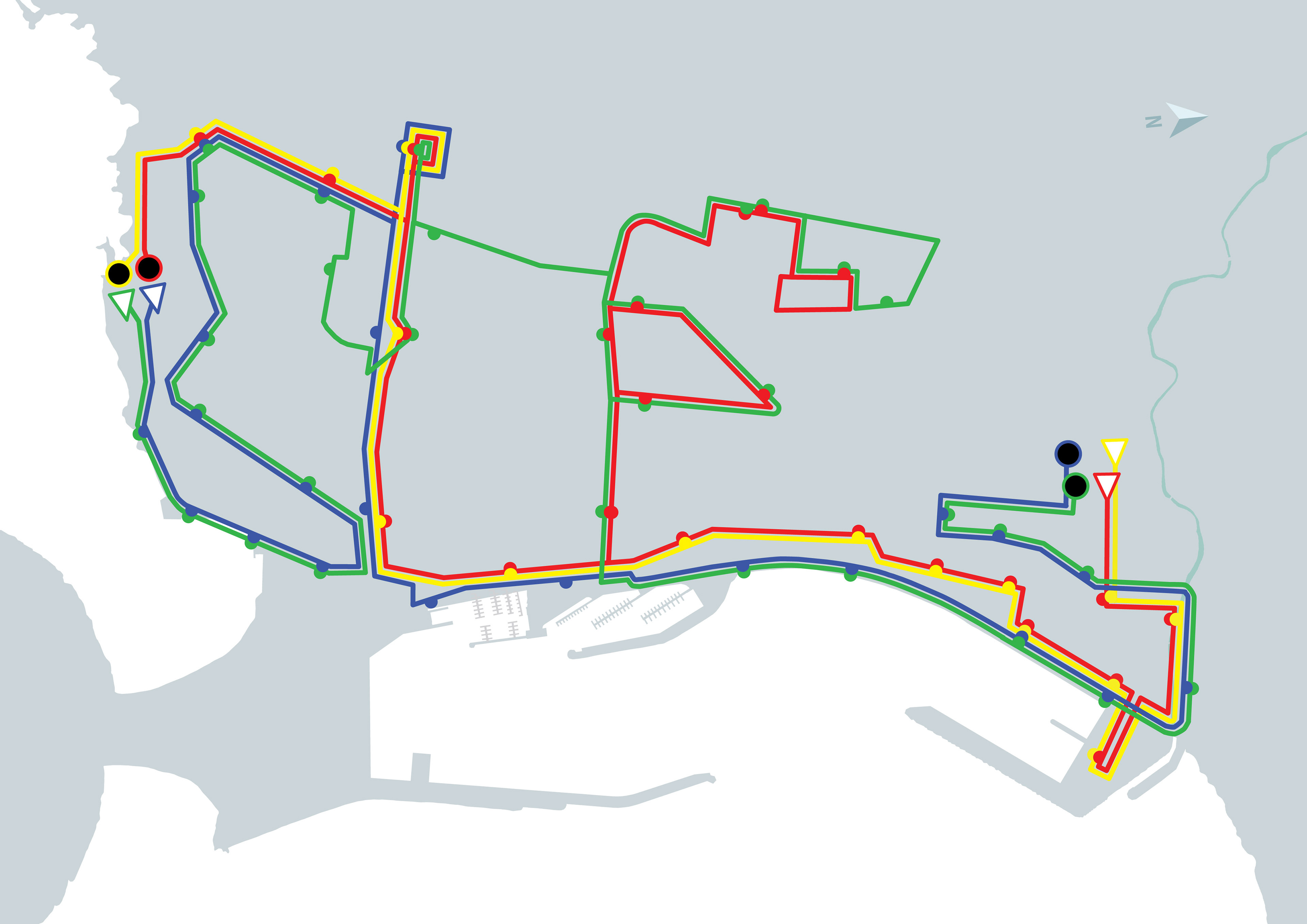 The aim was to provide the information as easy, imediate and user-friendly as possible, since Horta is a little community, not familiar with public transportation and, mostly, is characterized by the elderly population and absence of youngsters.
Due to the shape of the 

spin

, the four lines/routes were split into two, in order to facilitate its legibility:
A basis layout was developed, where the 

orange

 information will change according to each stop, connecting the information in order to convey the location.