Creation, development and implementation of a culturally oriented urban platform in the city of Horta (Portugal).
Application for the financing program 
PRORURAL
;
Research of the city's h
istory and texts production;
Creation of identity, graphics, illustration and editorial design;
Graphic design and communication for the Minibus service.
Horta Sobre Rodas 

(

Horta On Wheels

) 
is an innovative urban platform that aims to share the history, heritage, cultural and landscape assets of the five centuries of existence of the city of Horta.

Inhabitants and visitors are encouraged to

roll

along Horta with the

five thematic routes

found in the illustrated

Guide

, using the

electric bikes

or the

Minibus

service.
The

Guide

can be downloaded in English here: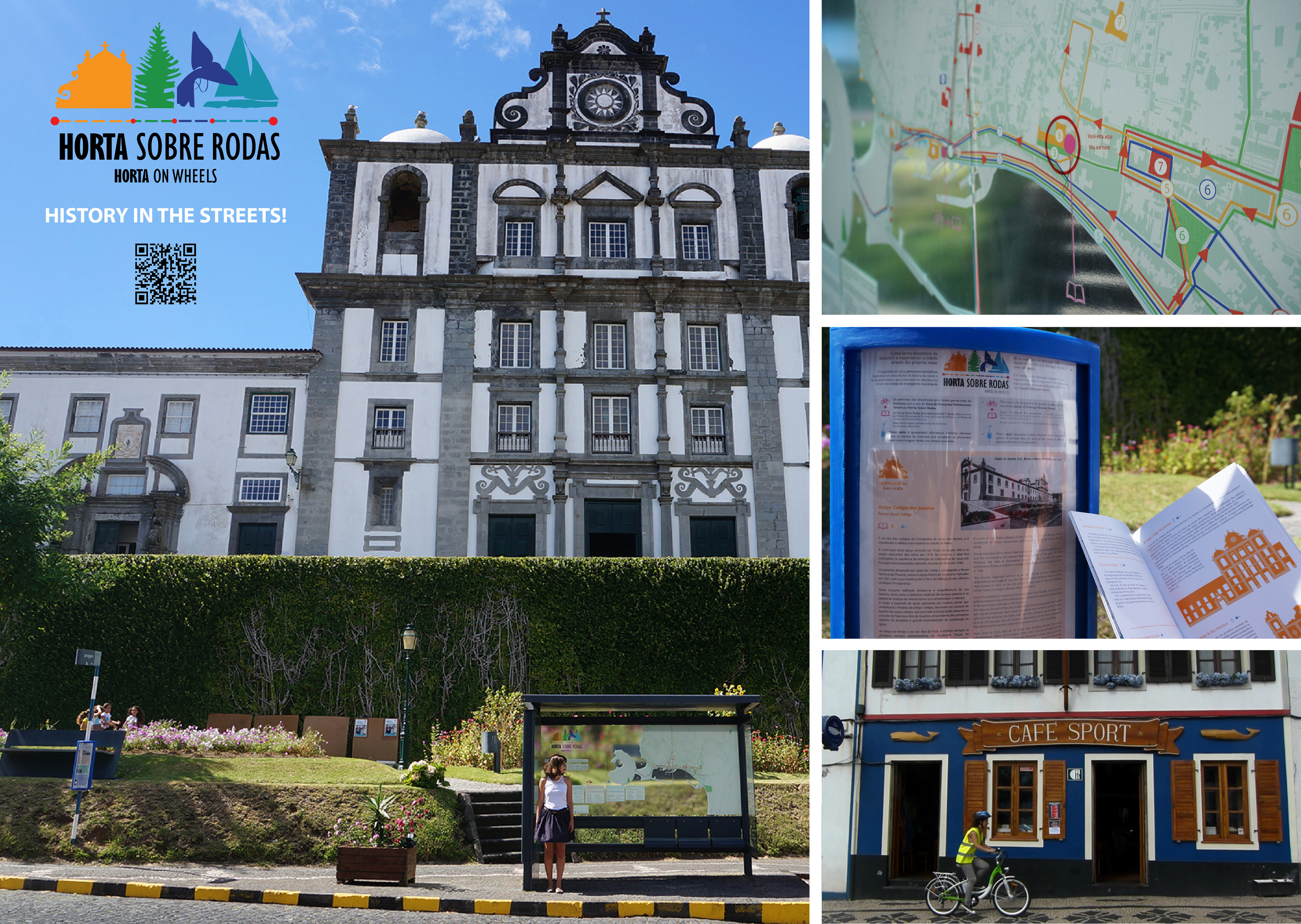 The
streets
can be regarded as the most accessible, comprehensive and equitable collective heritage, available 24 hours a day and for free.
Horta On Wheels
takes advantage of this immense potential to turn the public domain into a way of promotion and valorization of the Horta's heritage.
At the same time, it promotes the use of municipal transportation – Horta's
E-Bikes
+
Minibus
– in order to contribute for a collective, healthy and eco-friendly mobility.
The project is organised into
five thematic routes
, inspired by the most remarkable periods of five centuries of existence of the city.
These tours encourage users to choose a period or a theme, and to learn about the historical elements which characterize them:
Early Horta
, 
Whaler Horta
, 
Horta of the Submarine Cables
, 
Horta by the Seaside
,
 Horta and the Gardens
.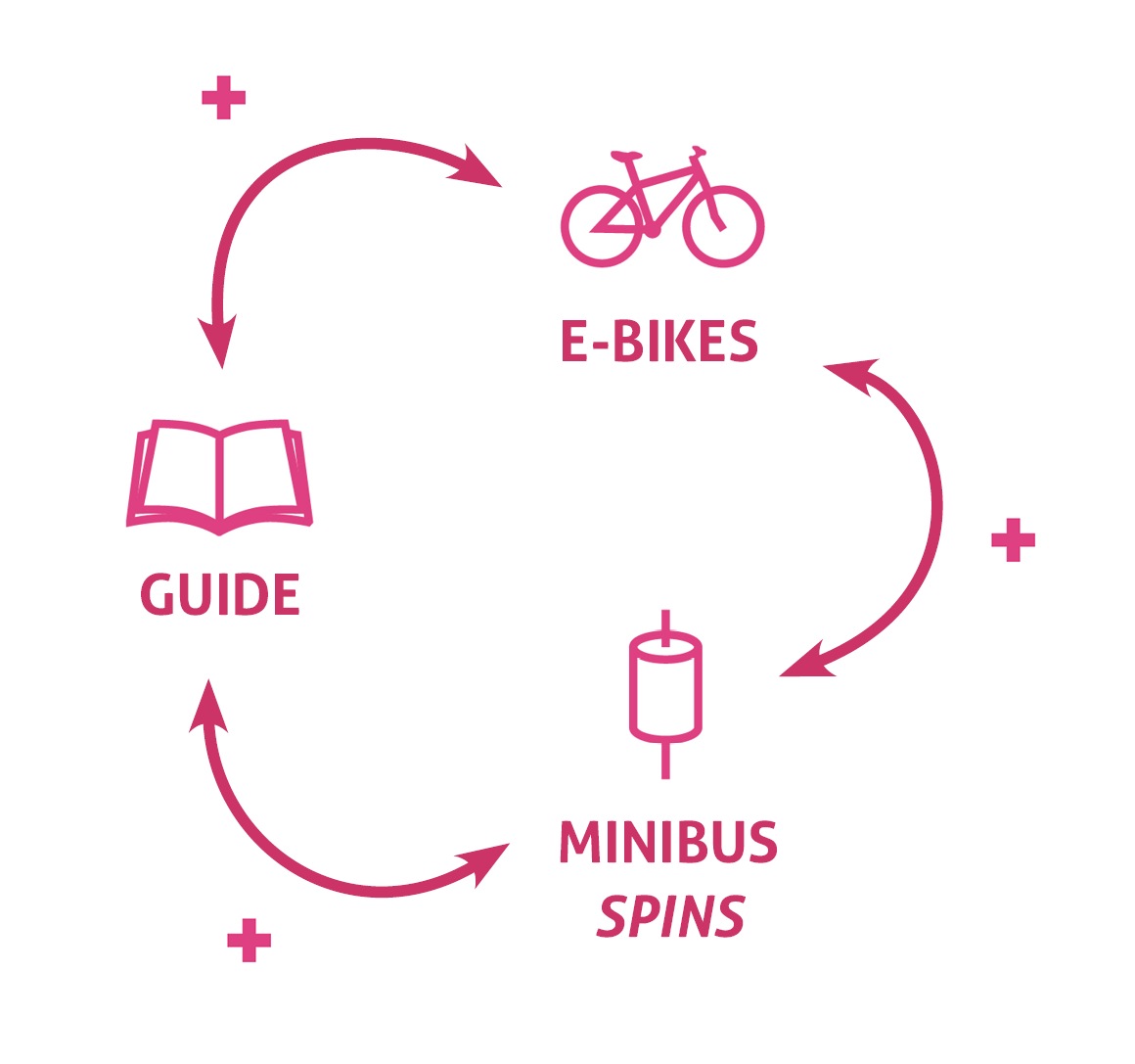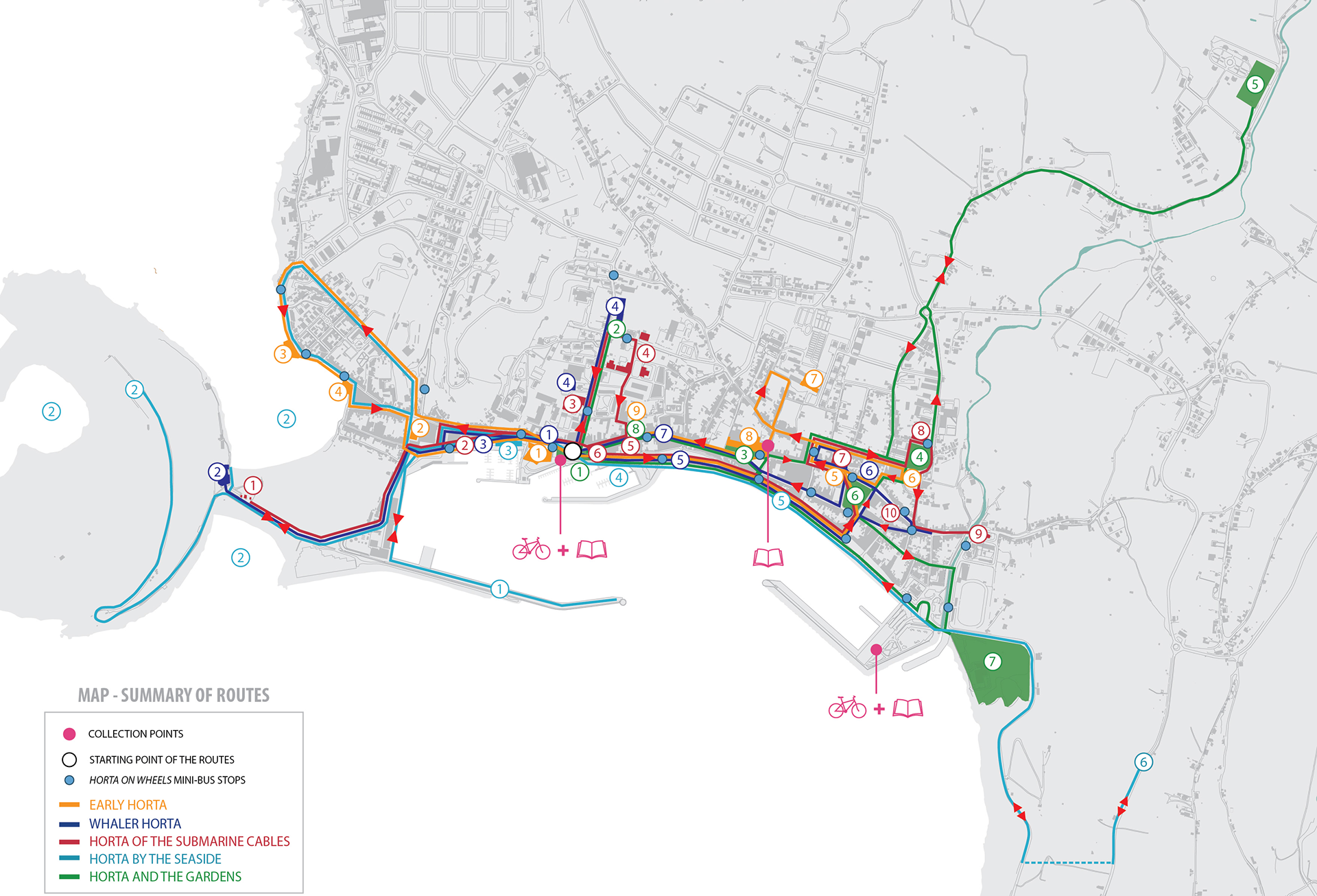 The routes are designed to be travelled by
bike
.
E-bikes
are available for free (along with the
Guide
, helmet and vest) in two Tourism Offices.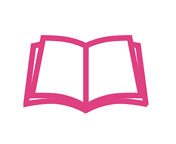 The experience is centred in the use of the
Guide of Heritage Themed Routes
- which includes the maps for each route and the history of its landmarks.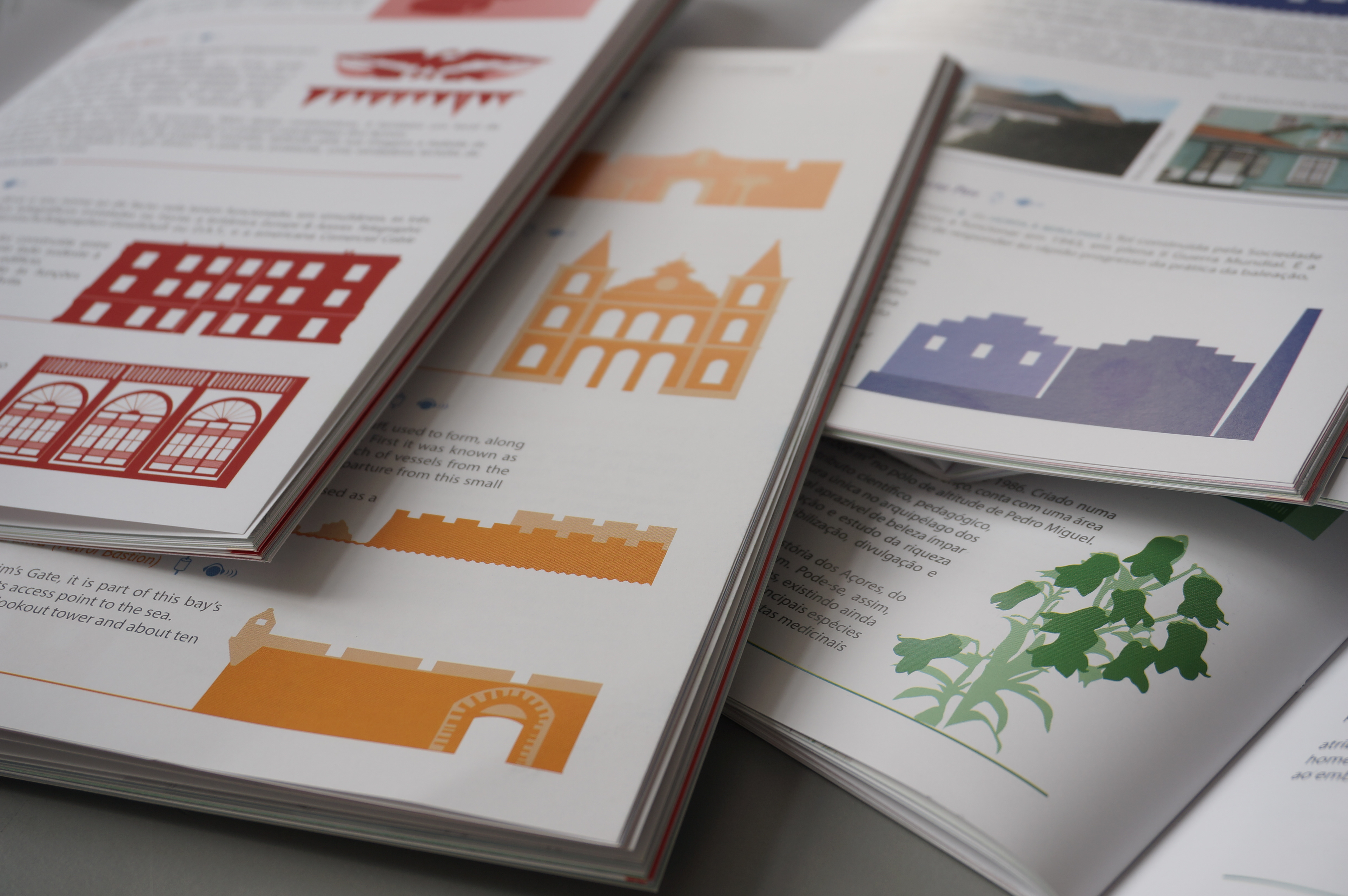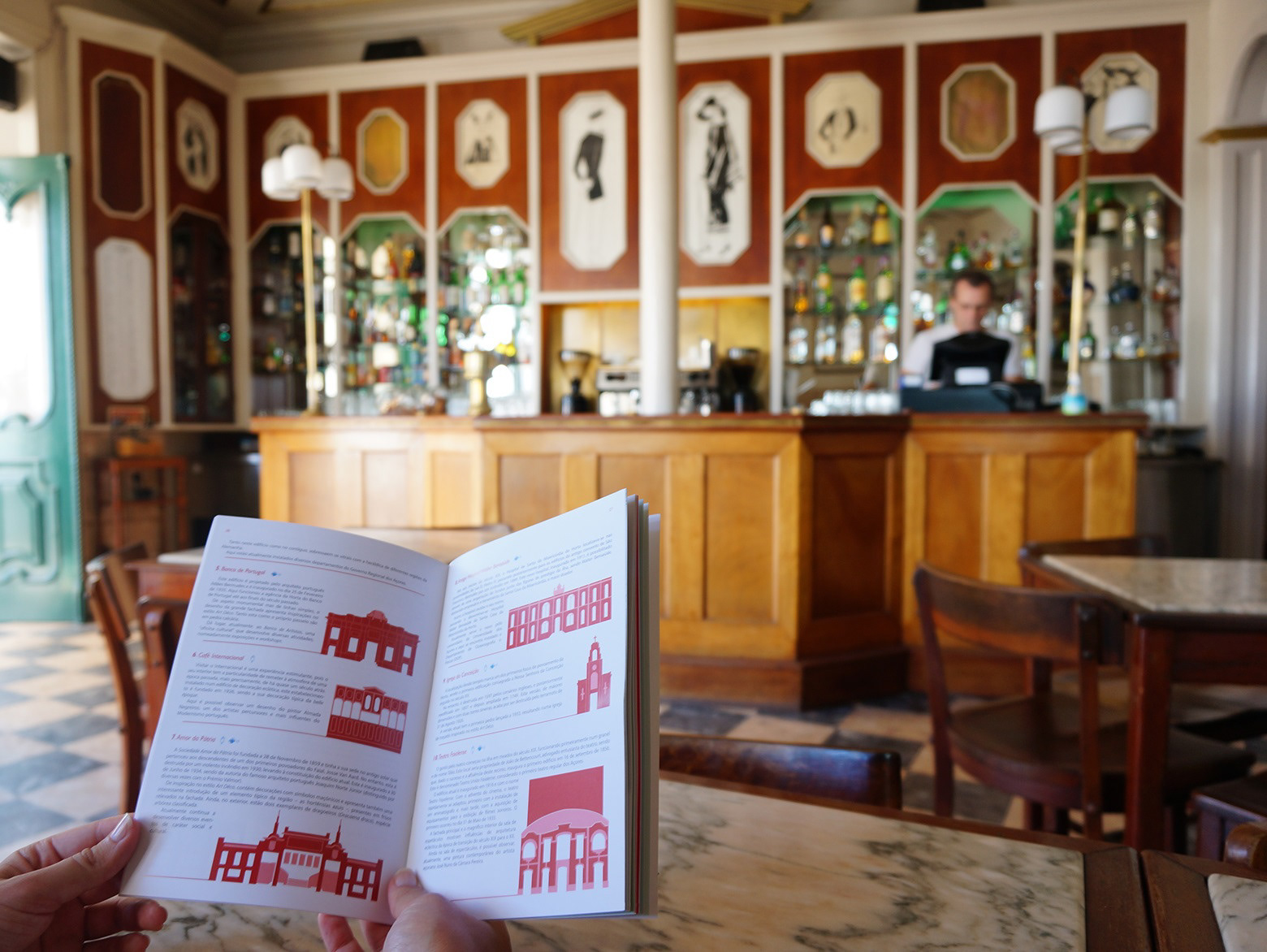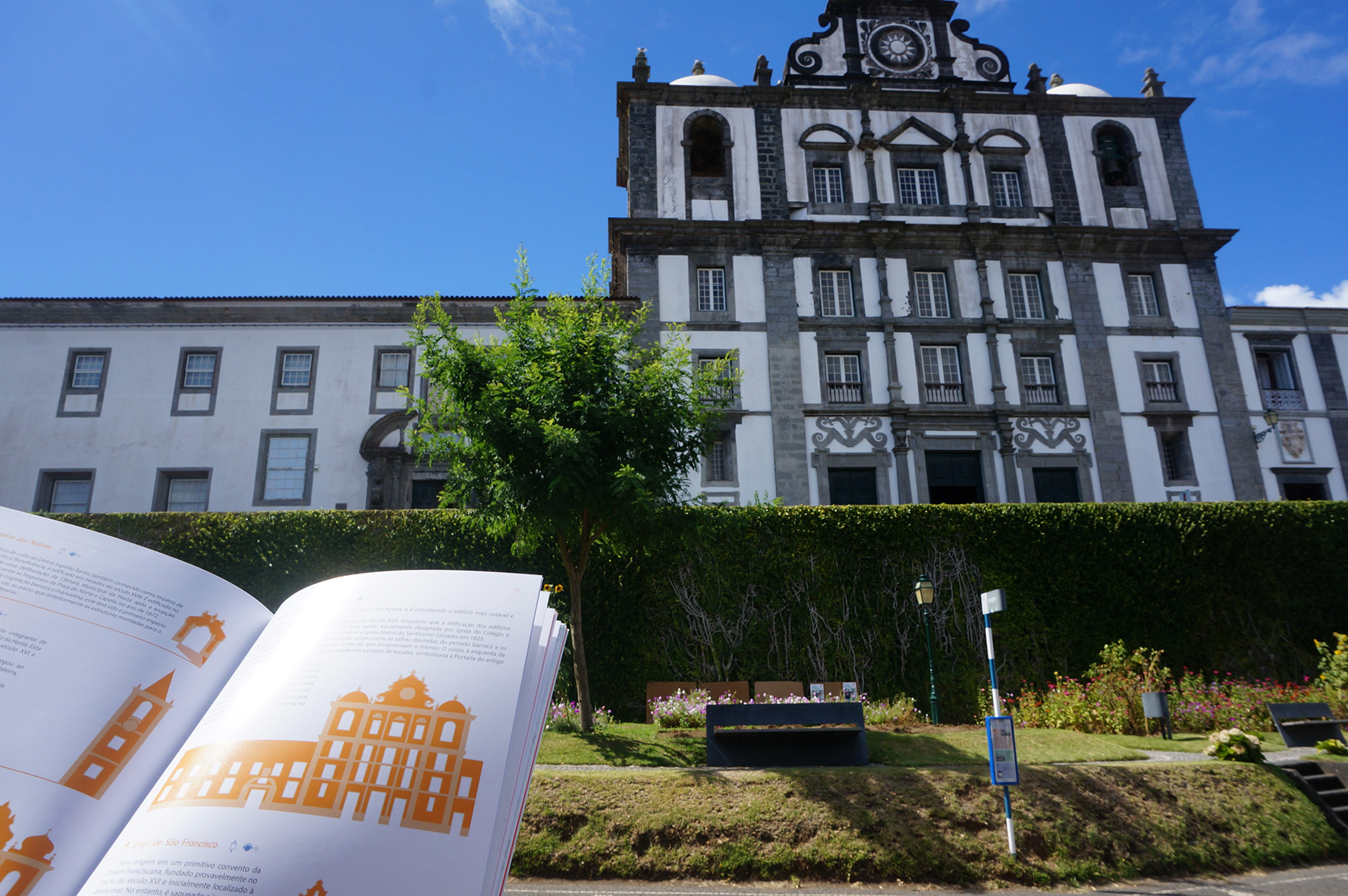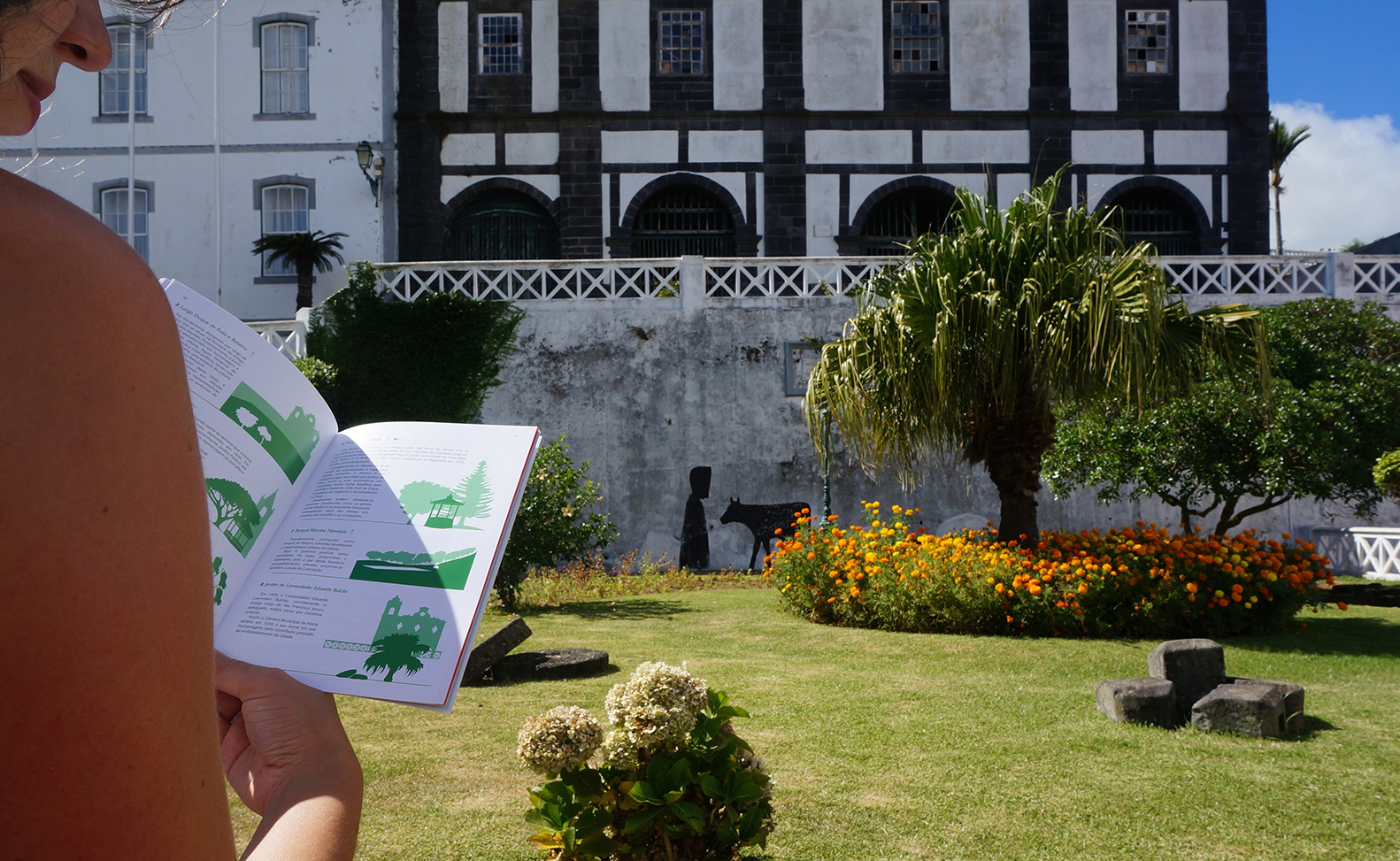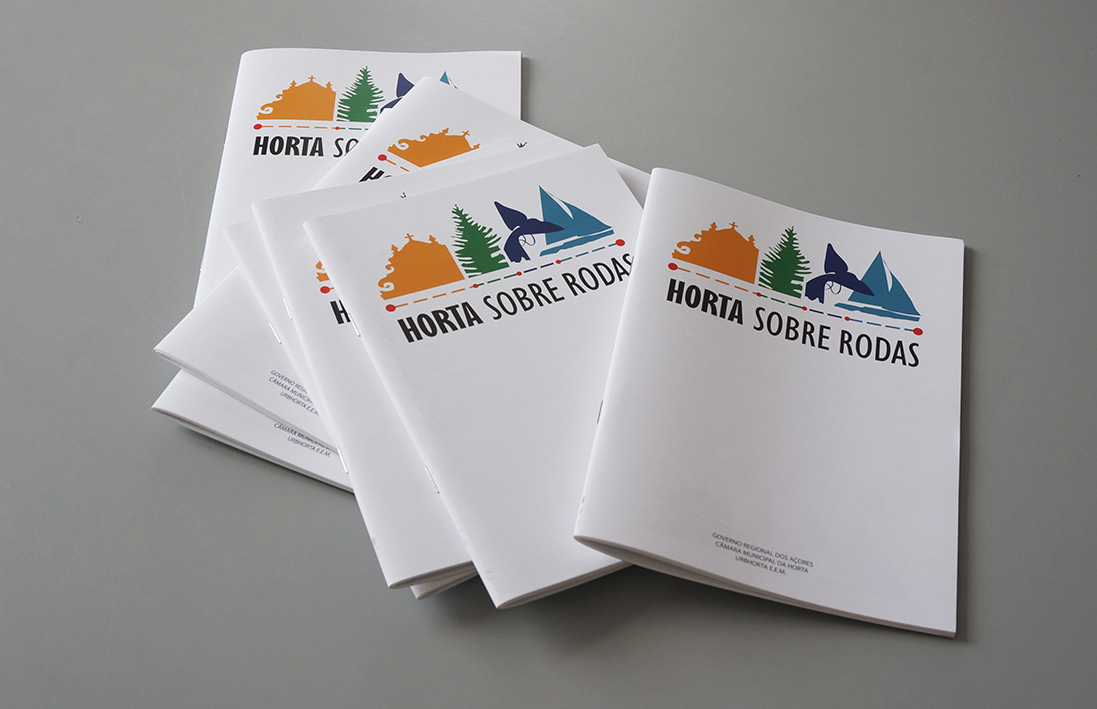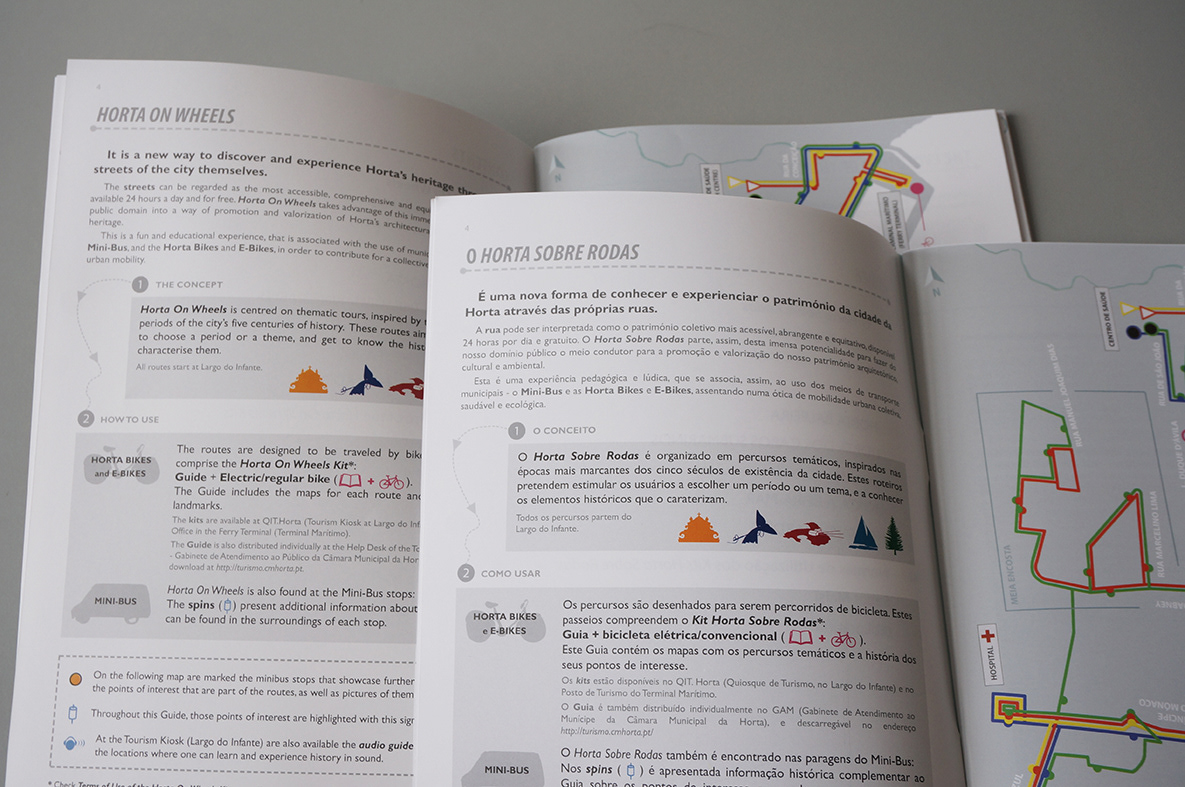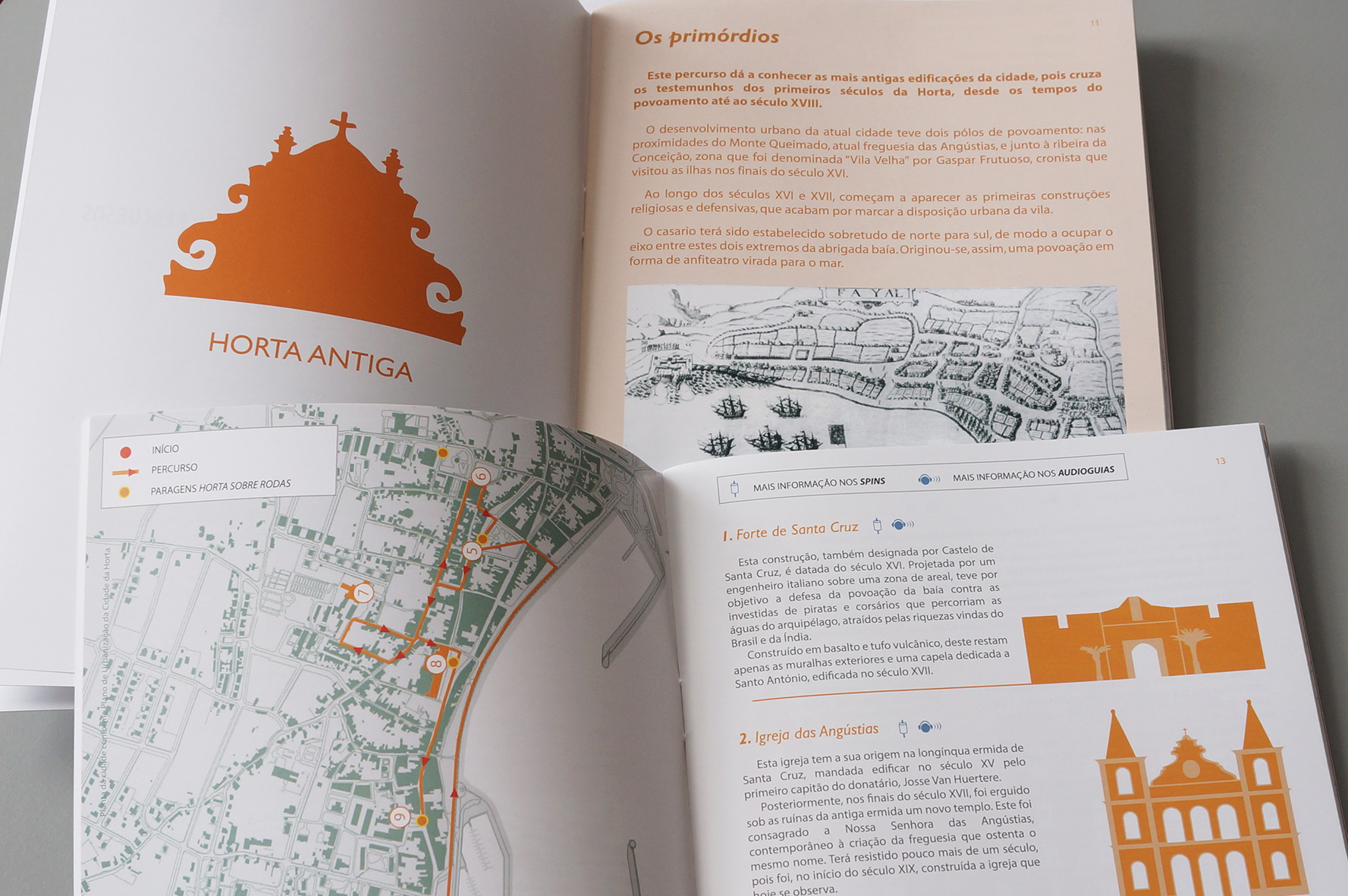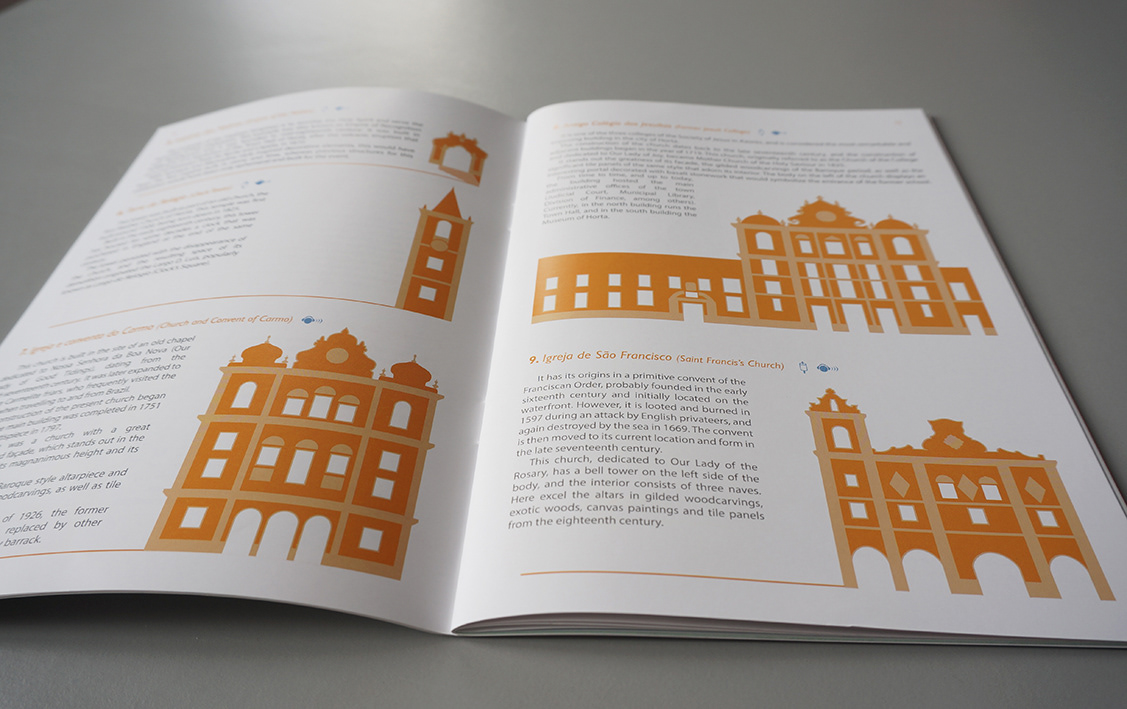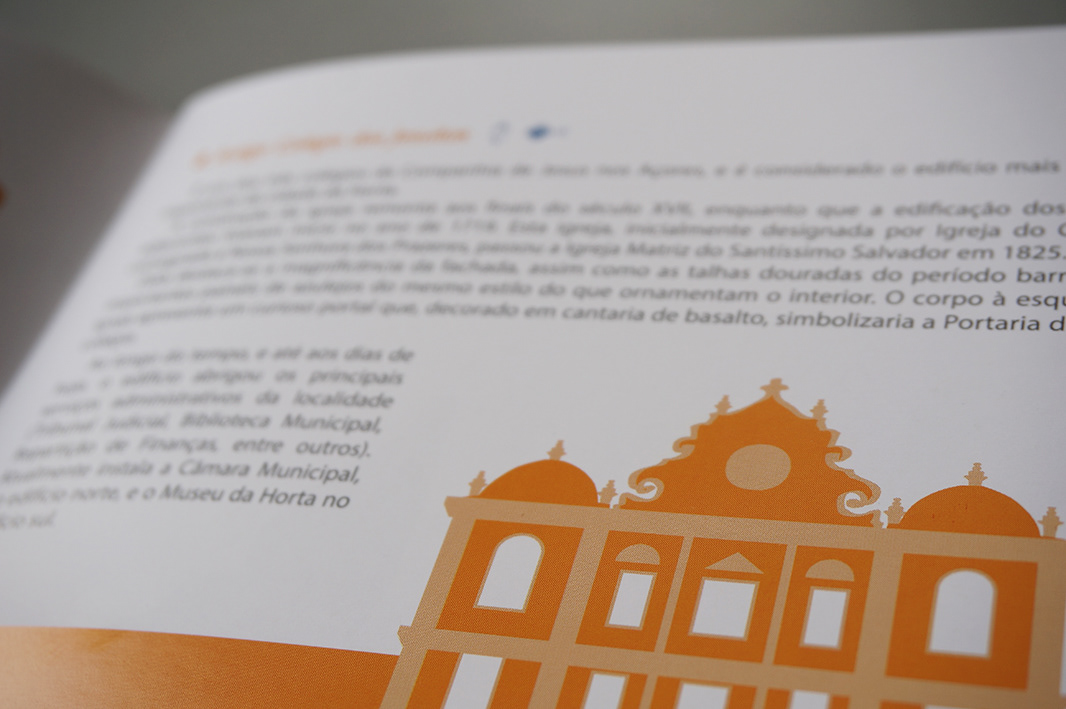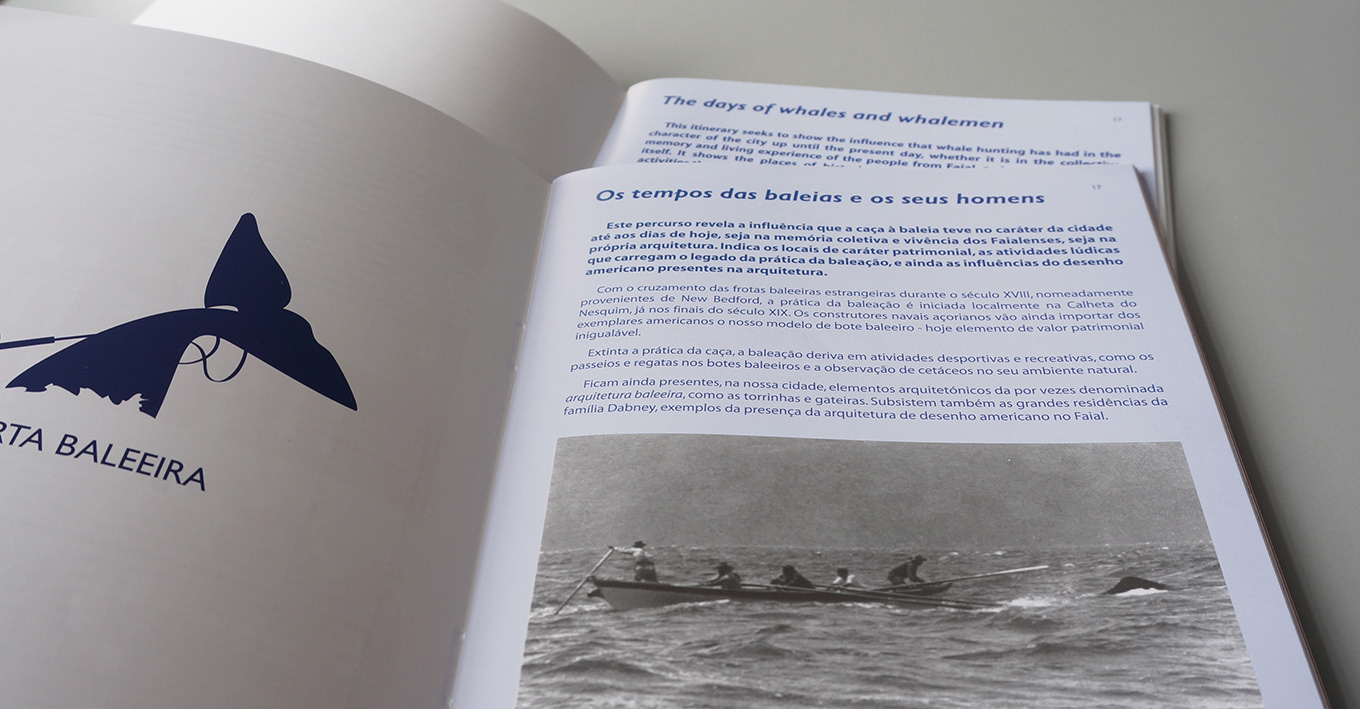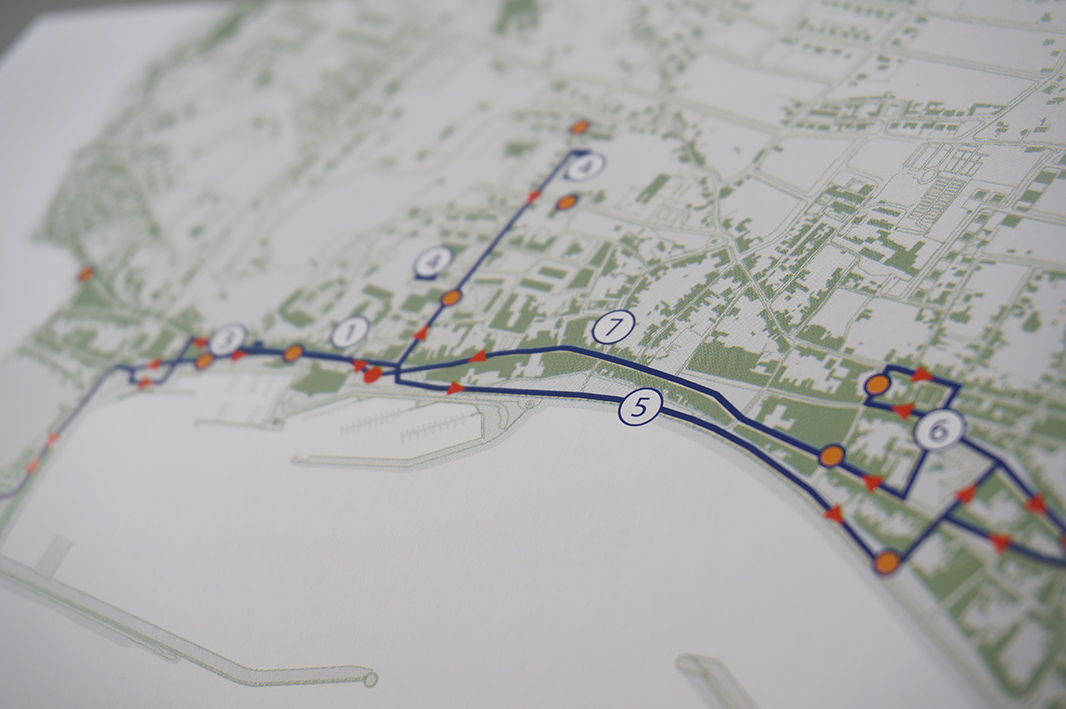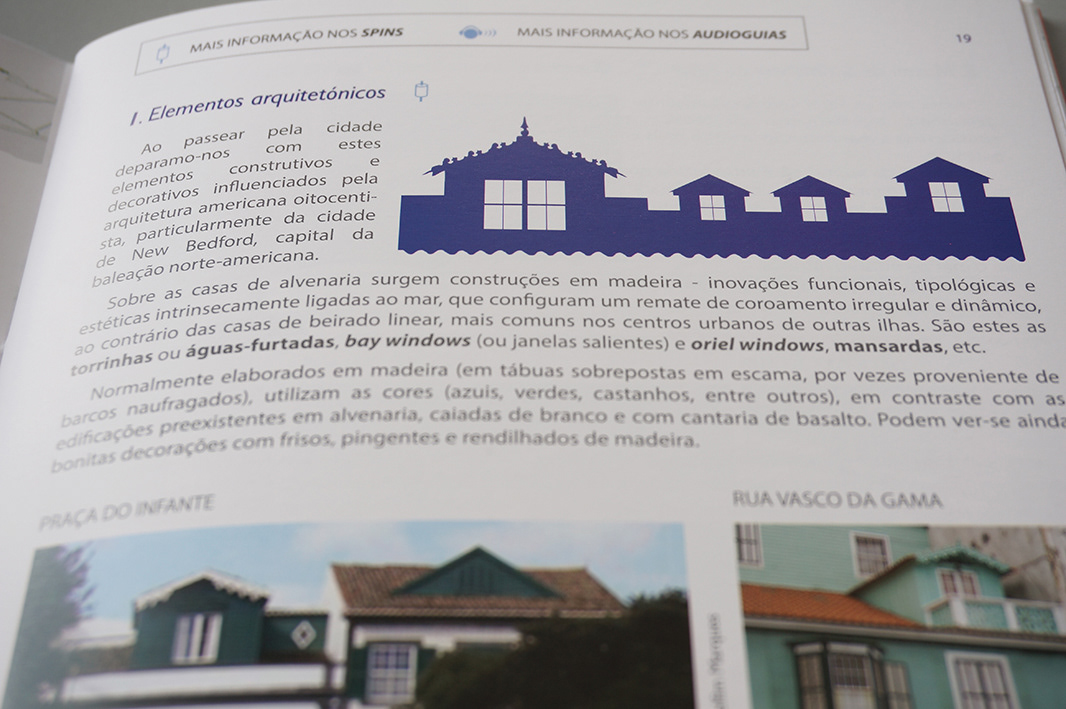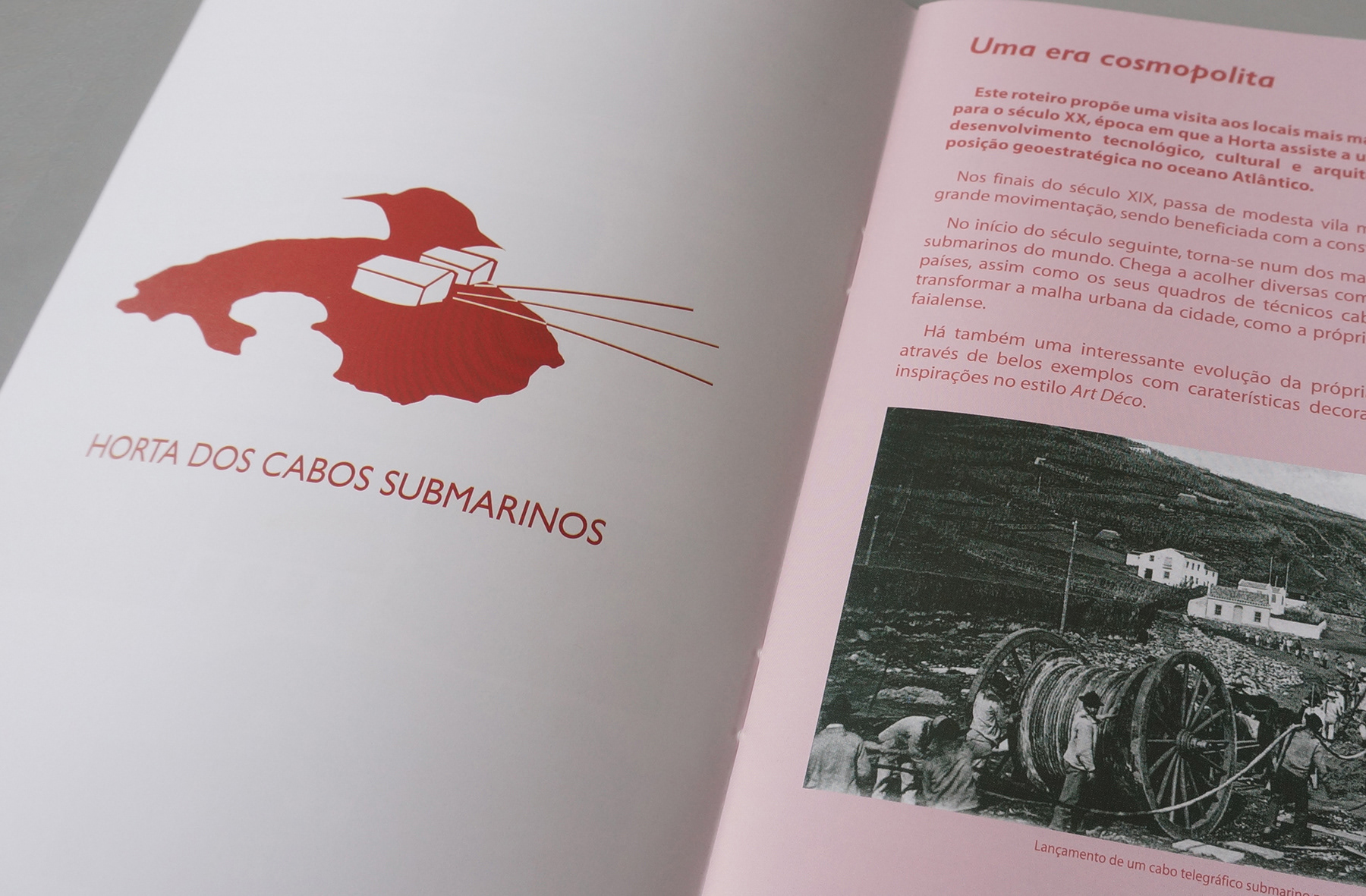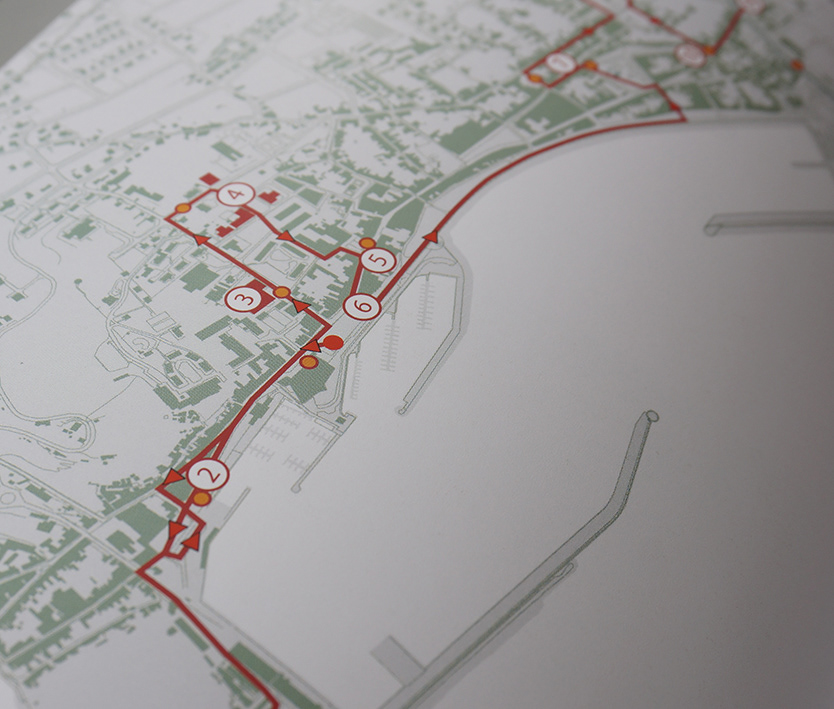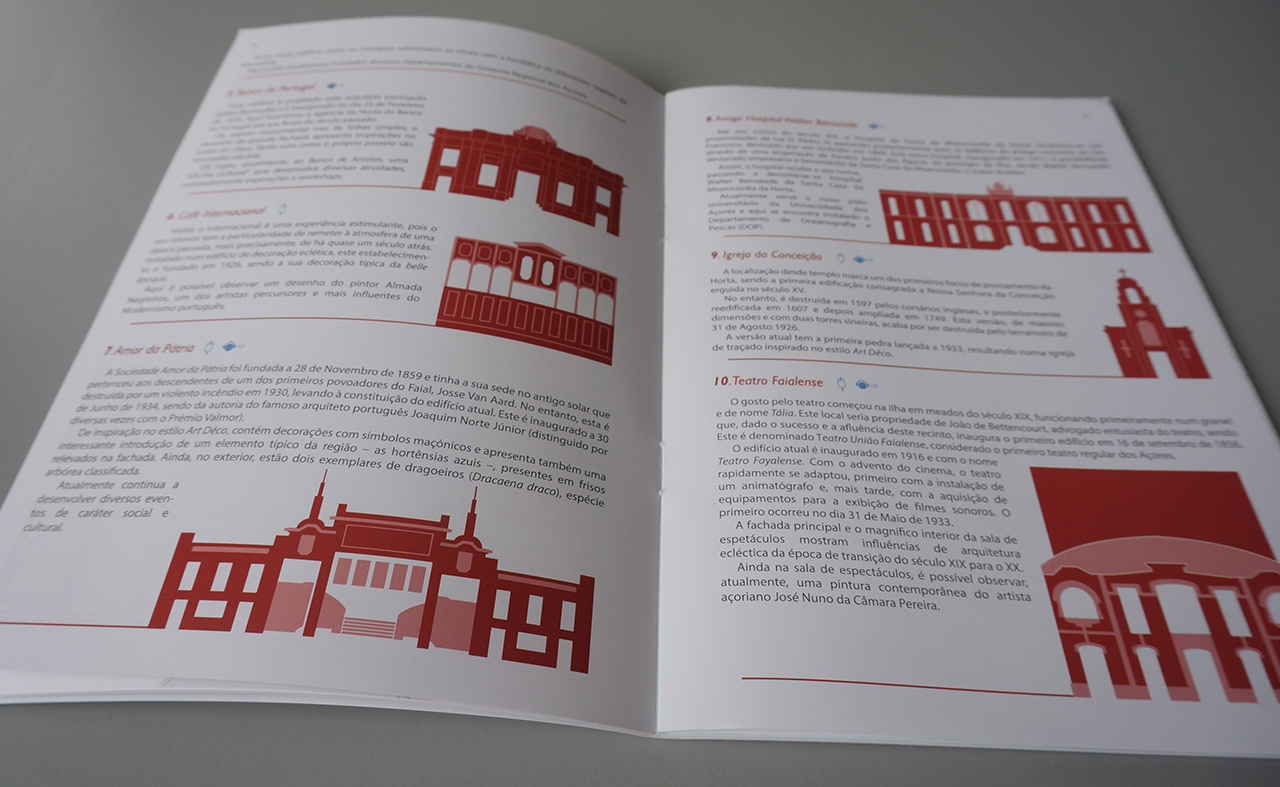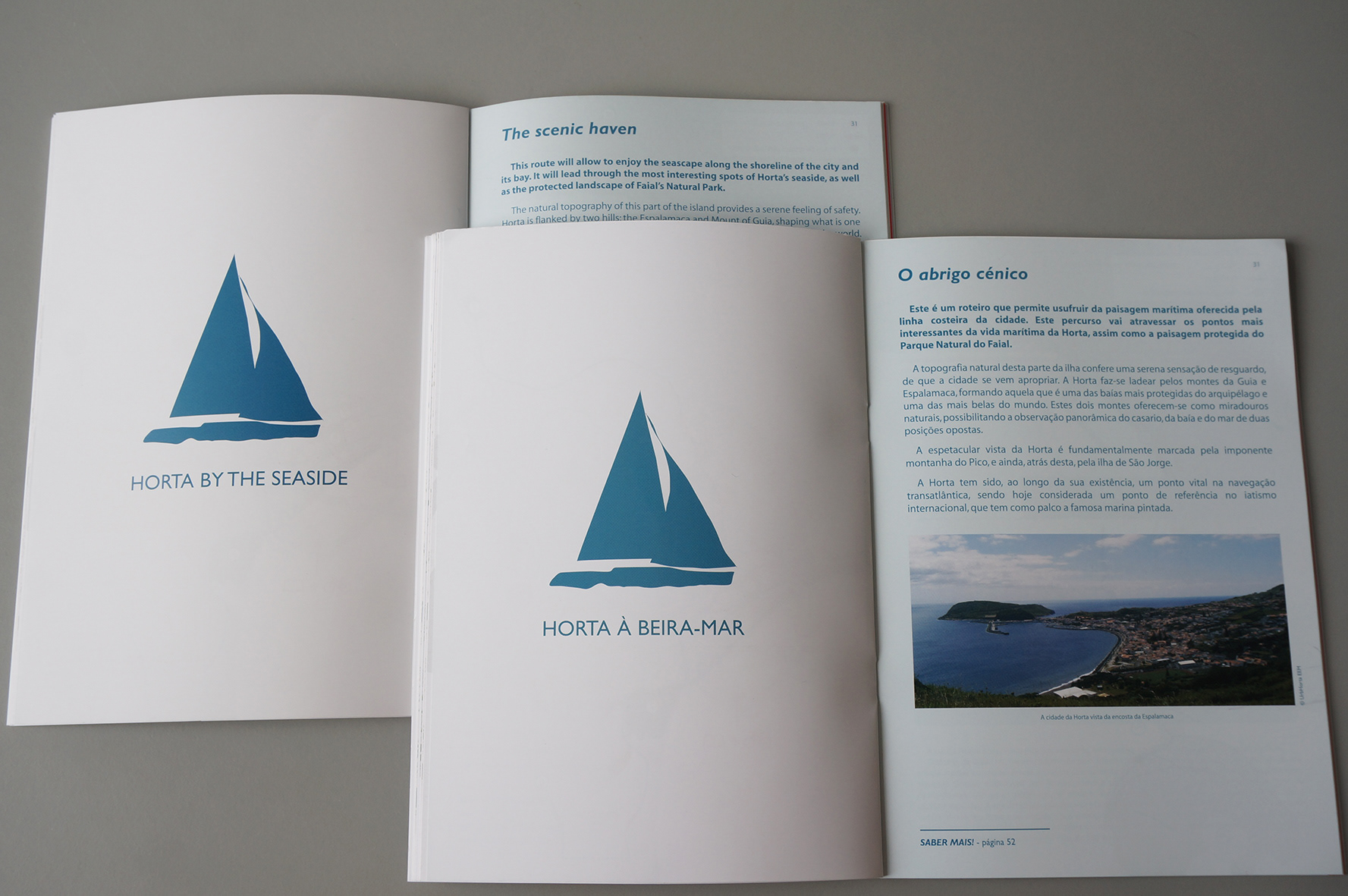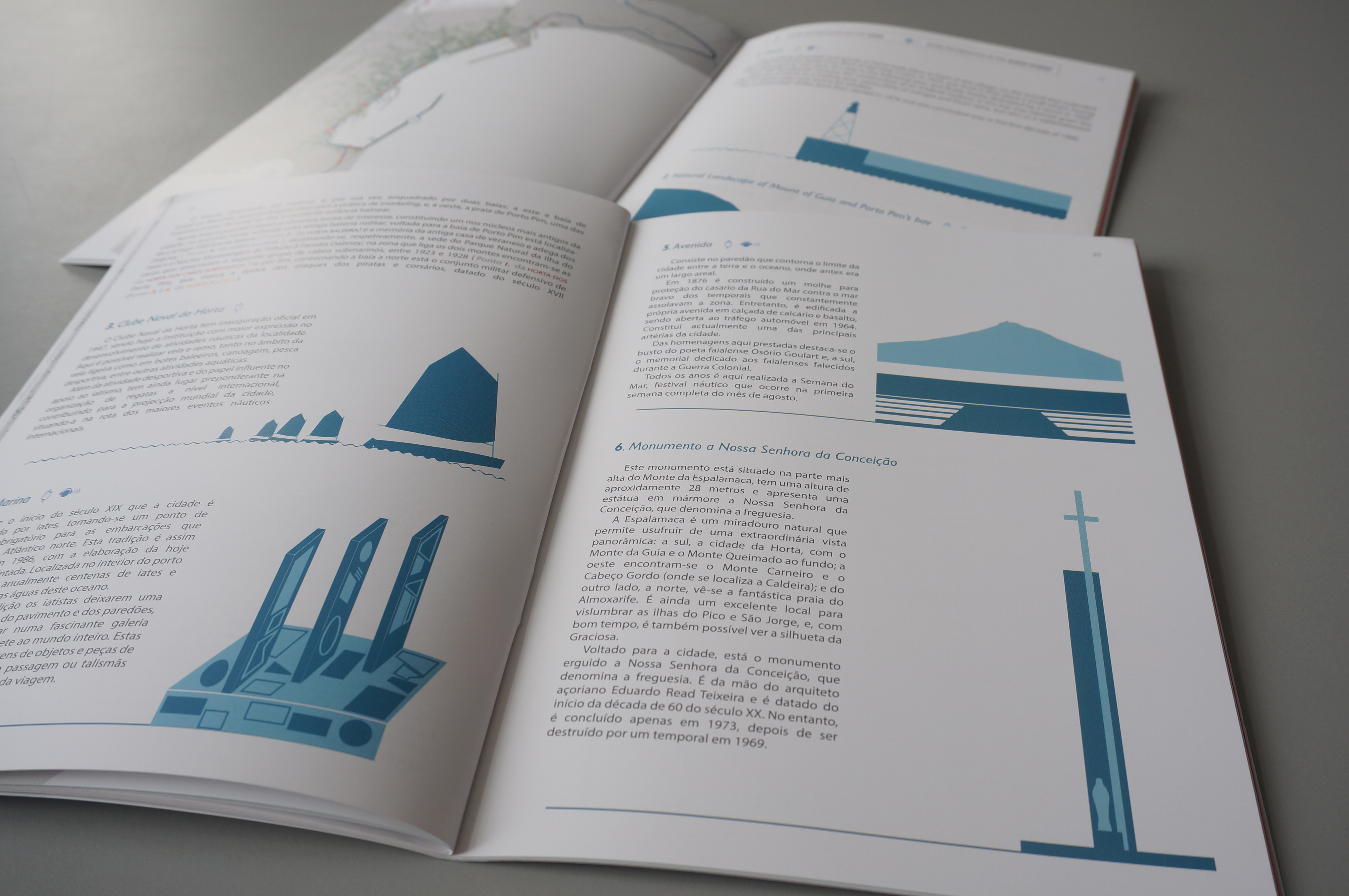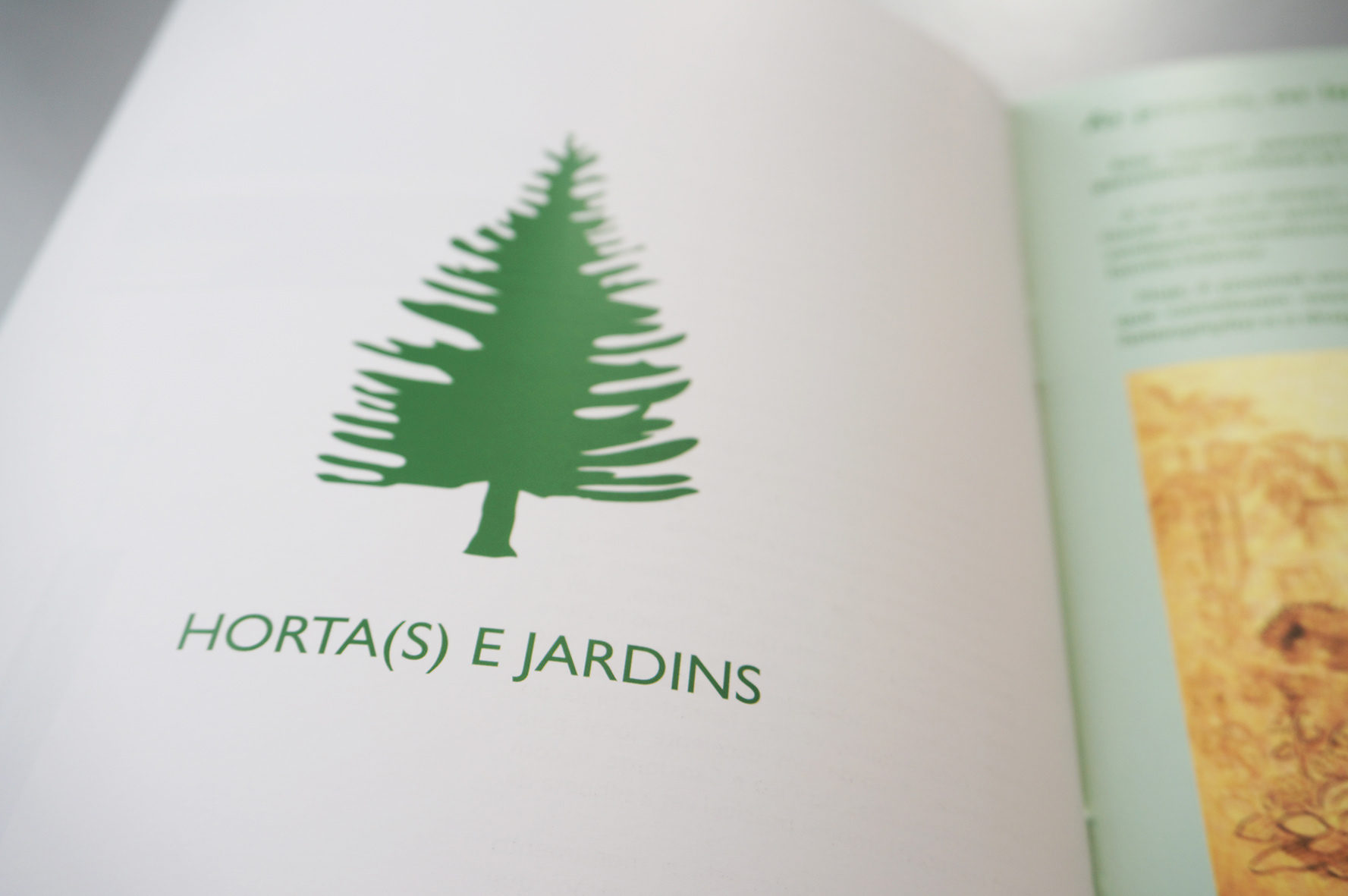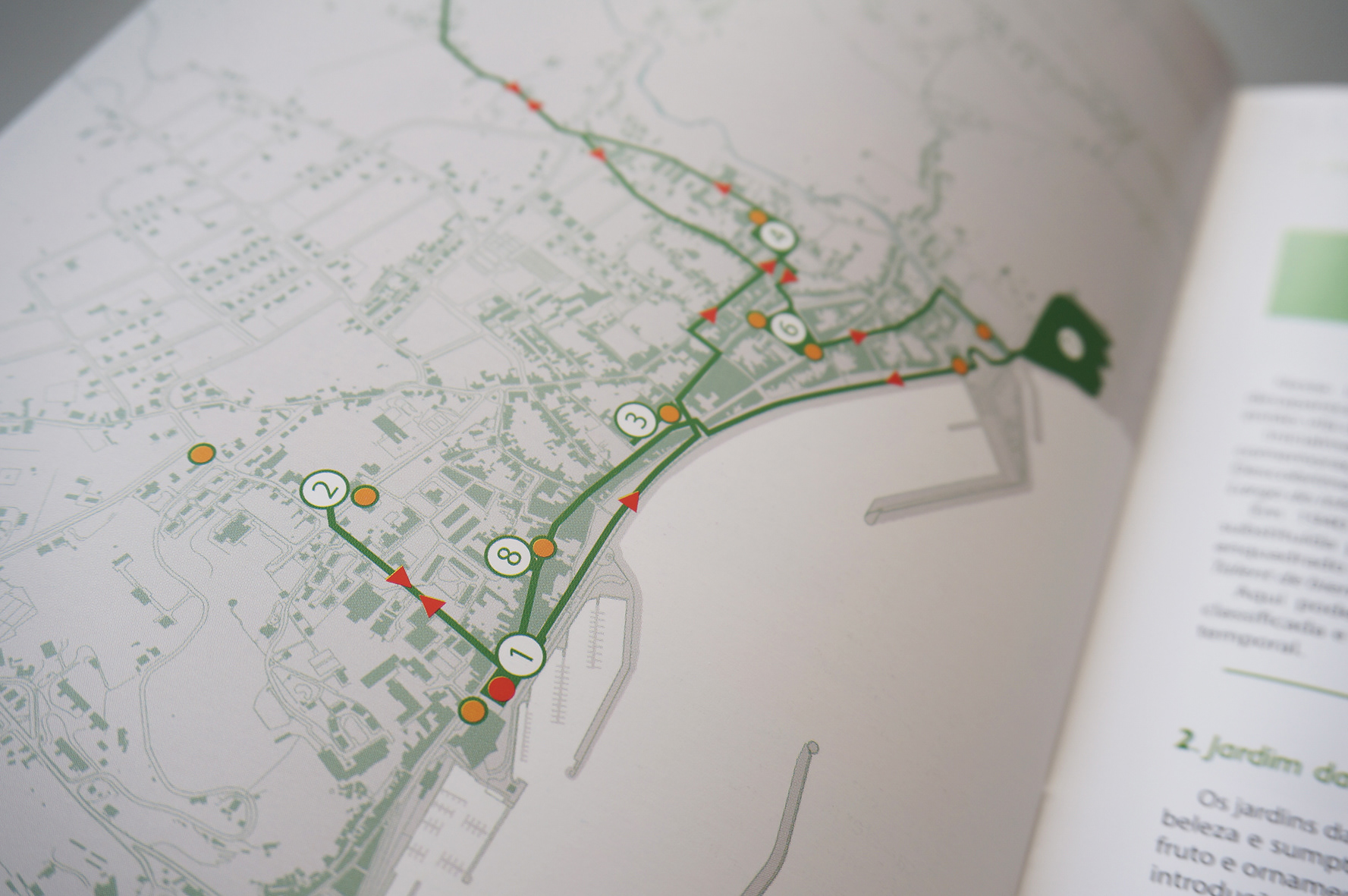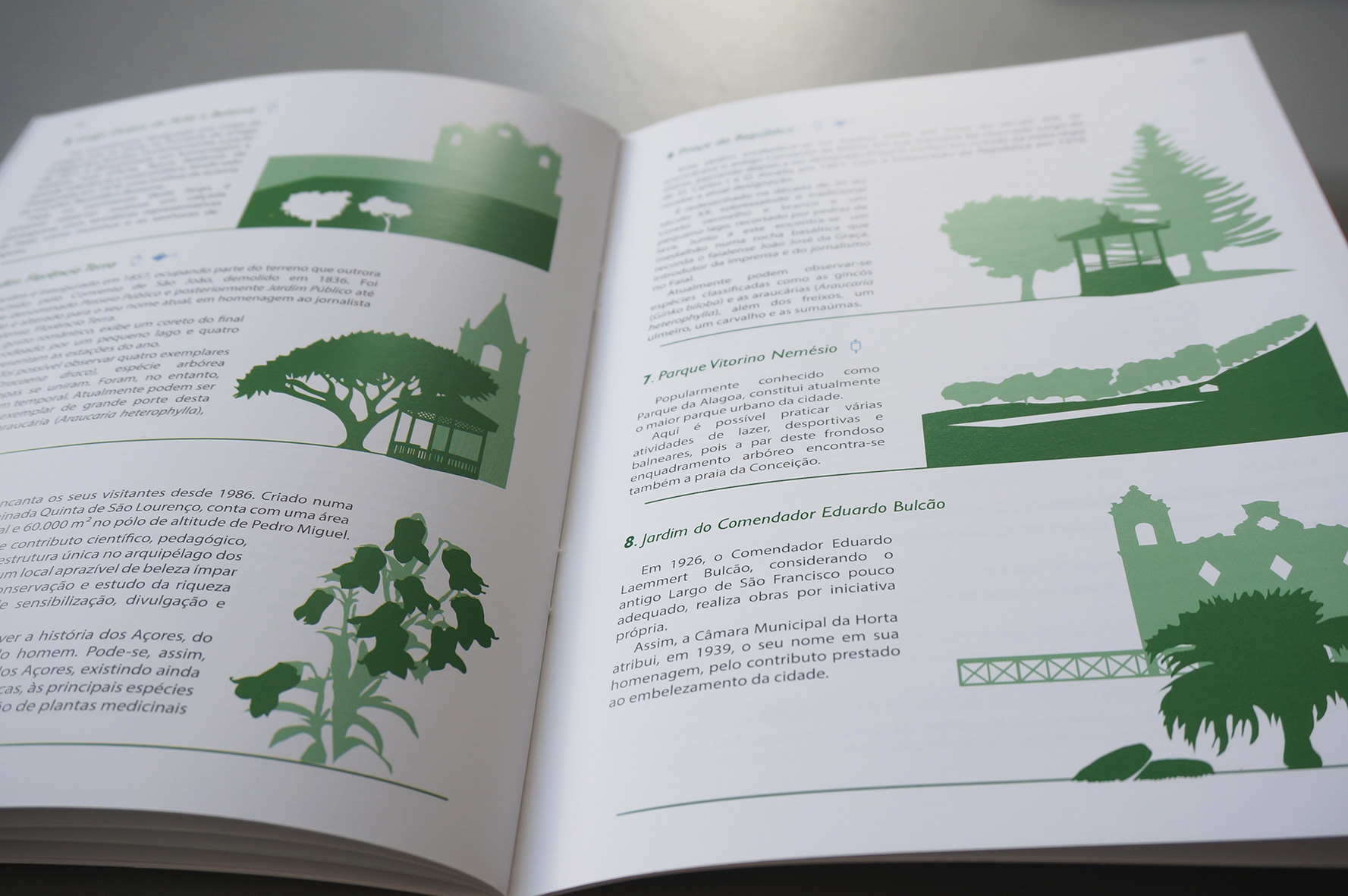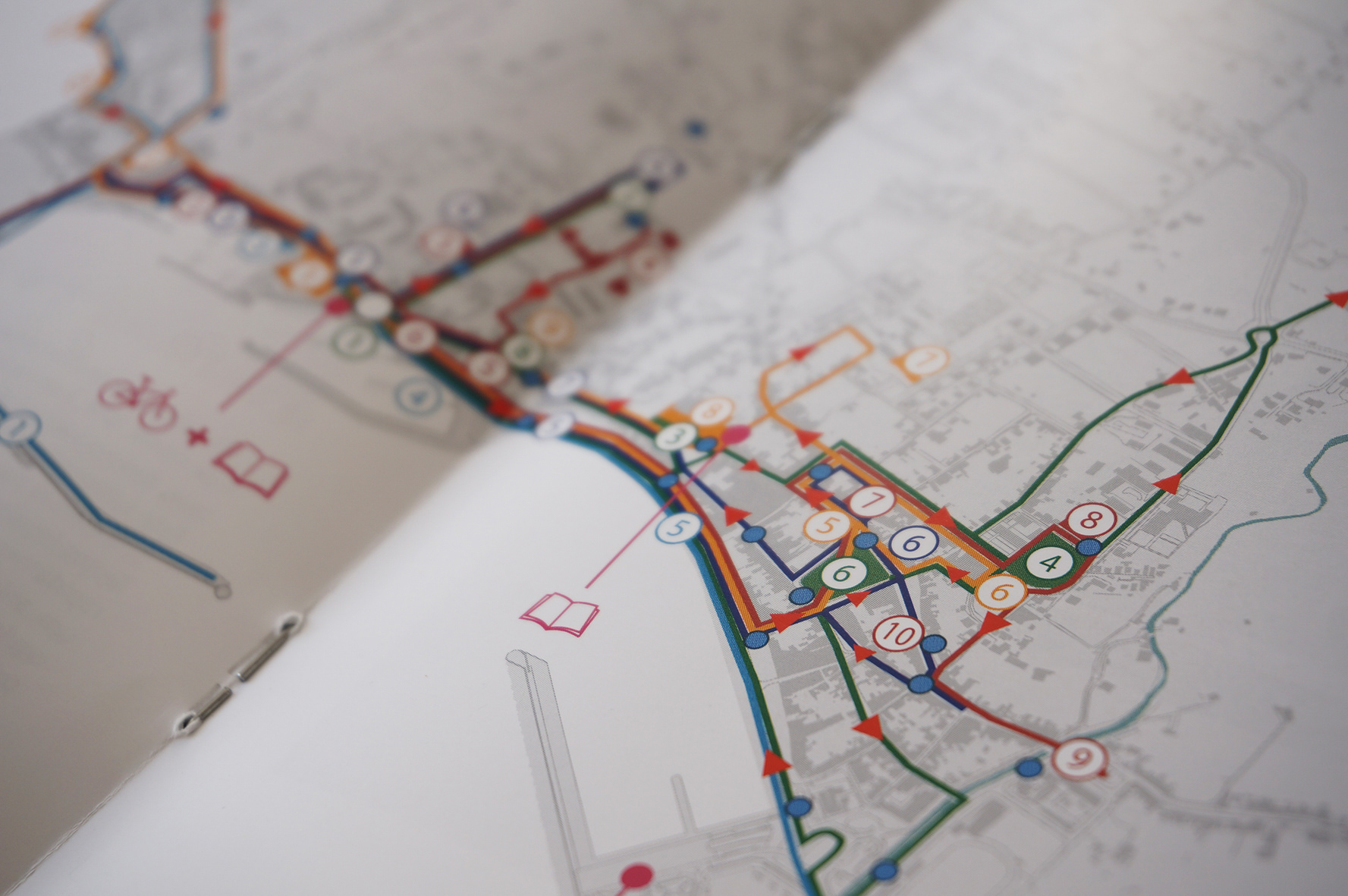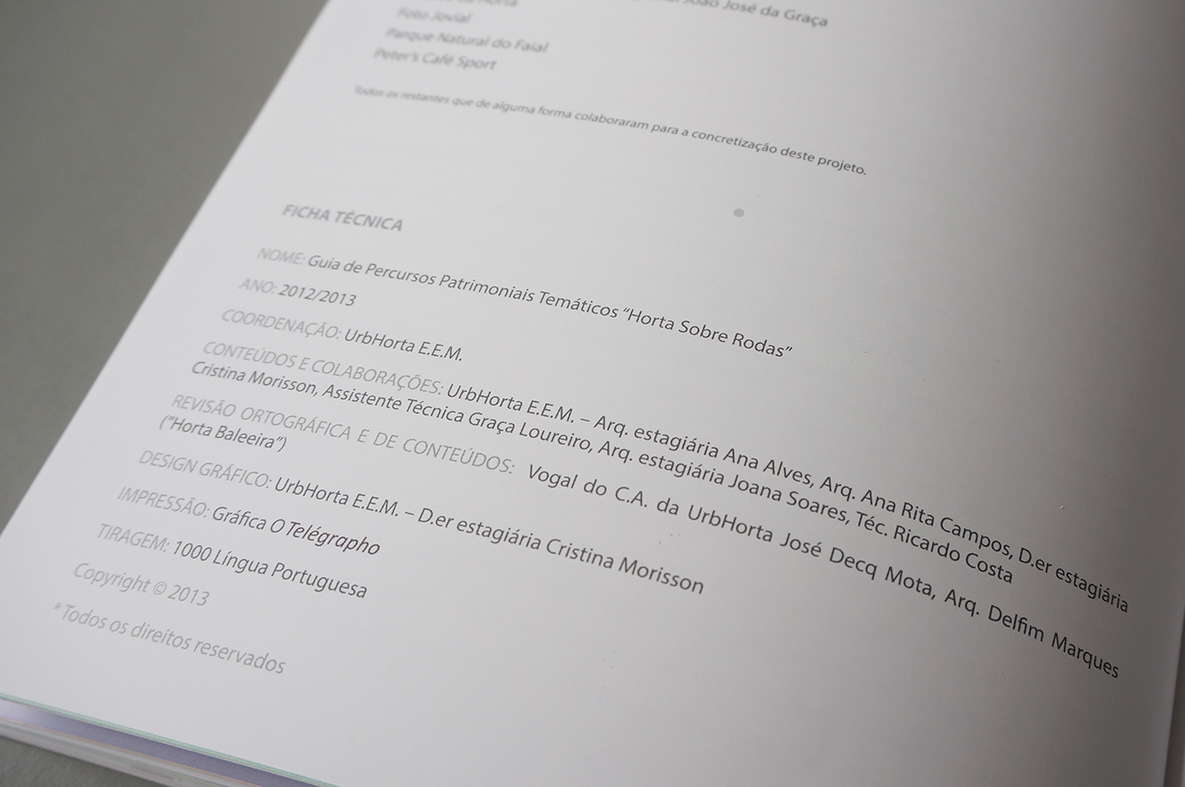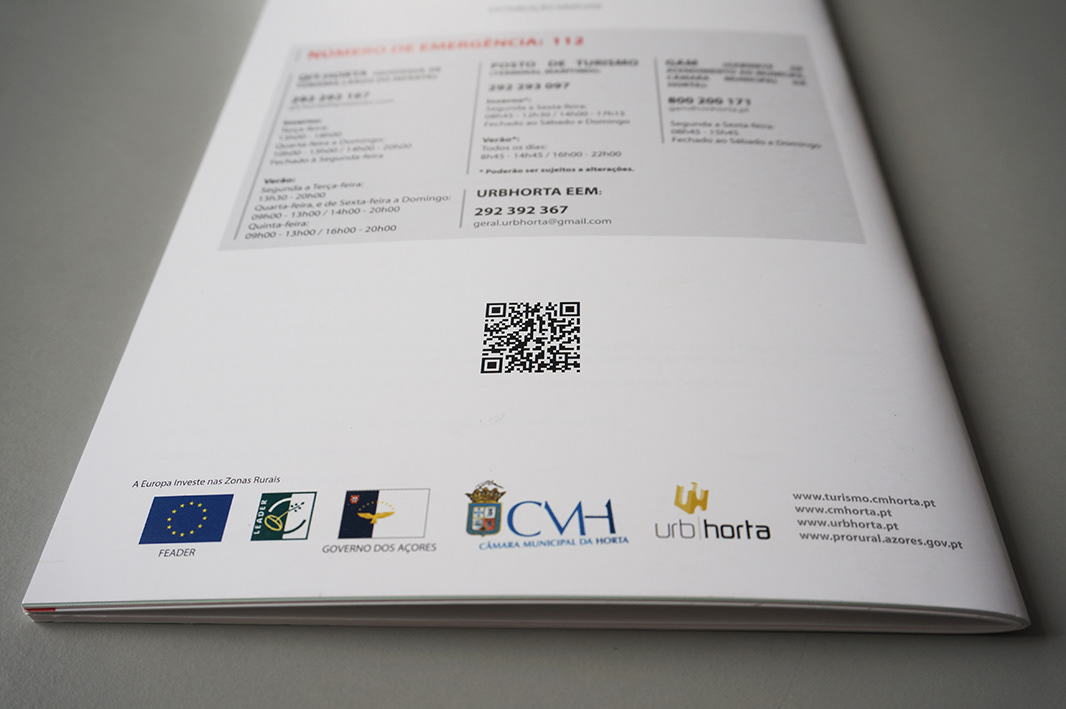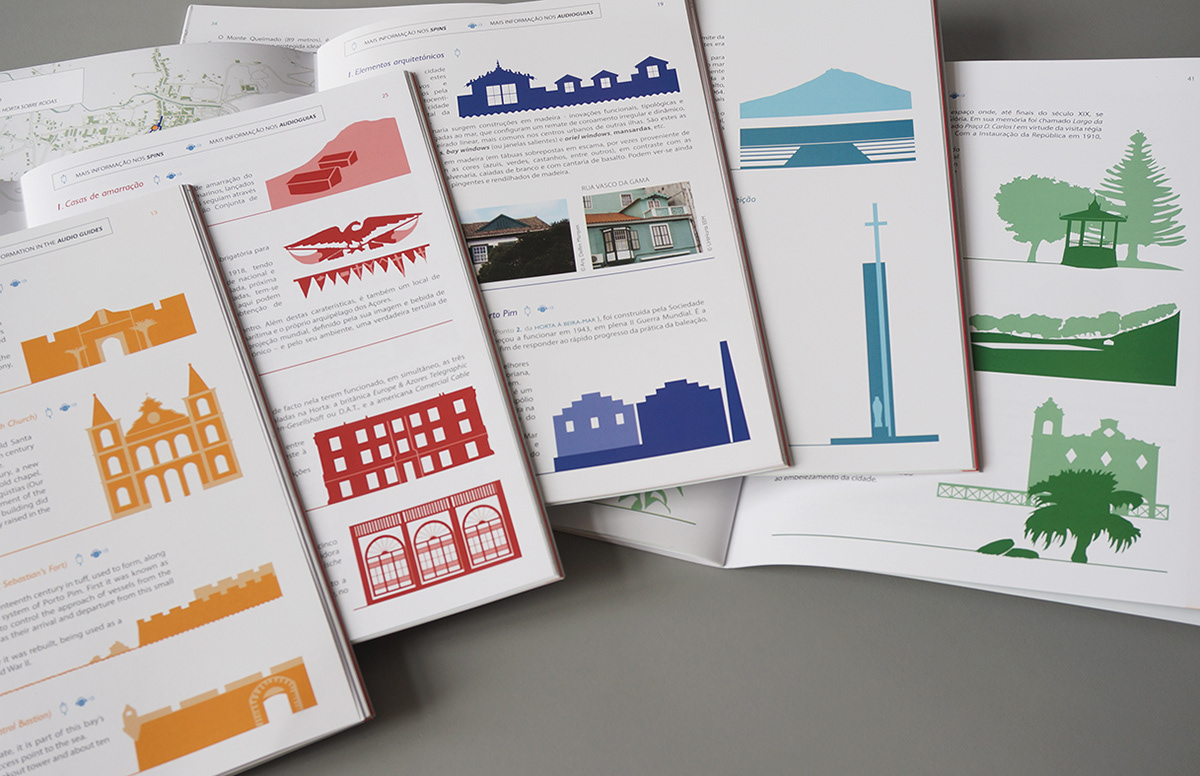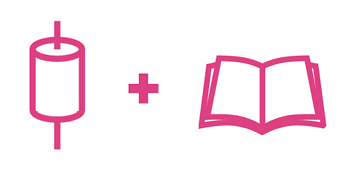 The Minibus

spins

and stops
- The other showcases further facts about Horta's history and heritage,
revealing the landmarks that can be found in the surroundings of each Minibus stop
.