Master's degree object of study
ESAD/FRESS - School of Decorative Arts/Fundação Ricardo Espírito Santo Silva

The
Chalet of the Countess of Edla
 is a late XIX century cottage, which was severely ruined by a fire in 1999. Strategically located to the west of the Pena Palace, the building follows the model of the Alpine Chalets of the time. Among the stand-outs of the eclectic décor are mainly the wall paintings, the plasterwork and the tiles.
To develop a study leading to a recovery plan for the building:
1.
Interpretation of heritage values;
2.
Definition of a construction rehabilitation program;
3.
Definition of a functional program.
CRITIQUE, ARGUMENT AND VALUES
The real project involved a complete reconstruction and reconstitution of the building, turning it into a museum.
(Although the intervention had a great visual result, I still believe it should have been returned to the community with other, more functional uses.)
So for this academic project, it was chosen to explore the opposite: to refrain the reconstruction that aims to mimic the original and preserve the current state of the chalet by introducing new elements.
Also, the visual aspect of the ruin fits the romantic spirit of the location.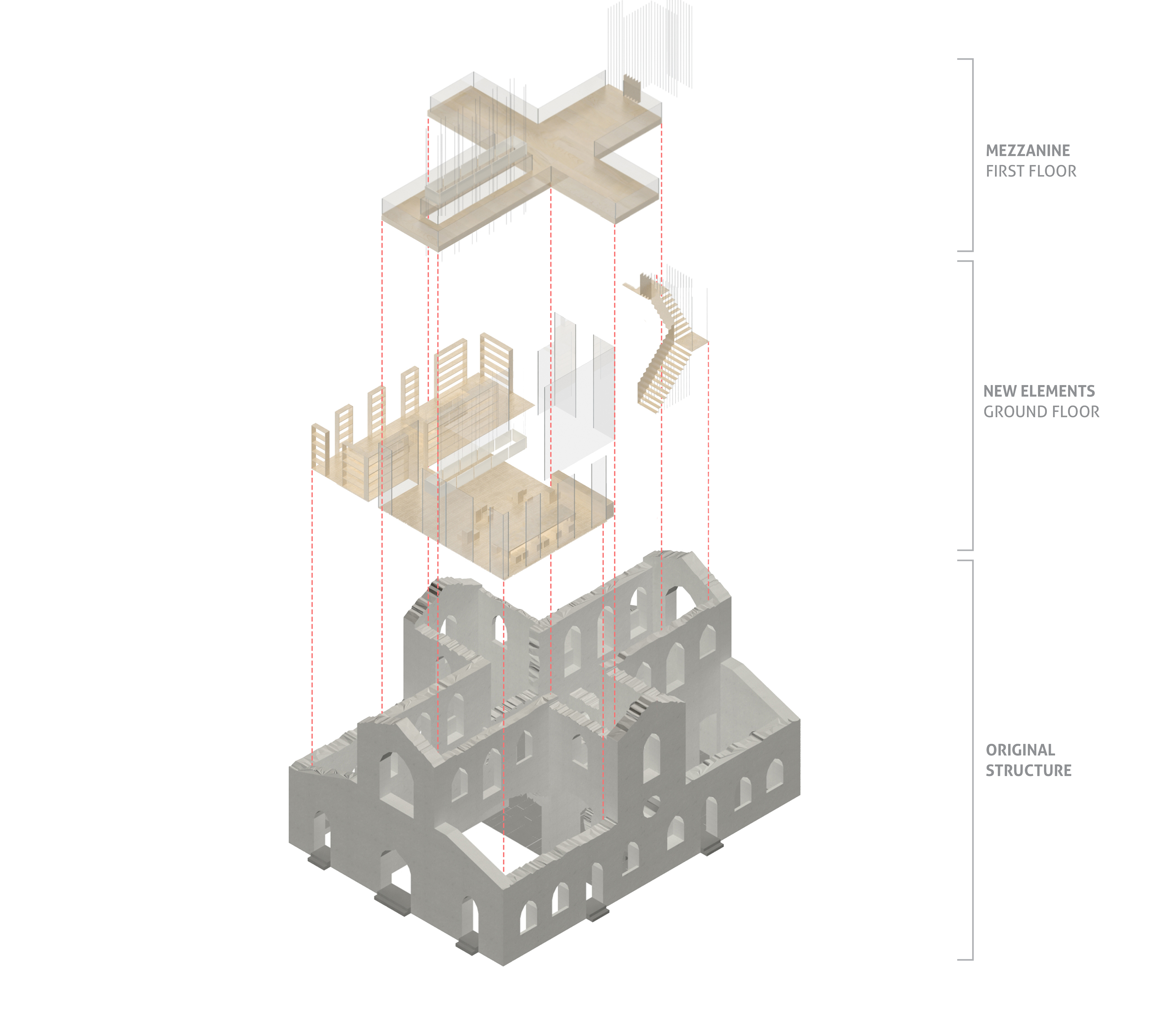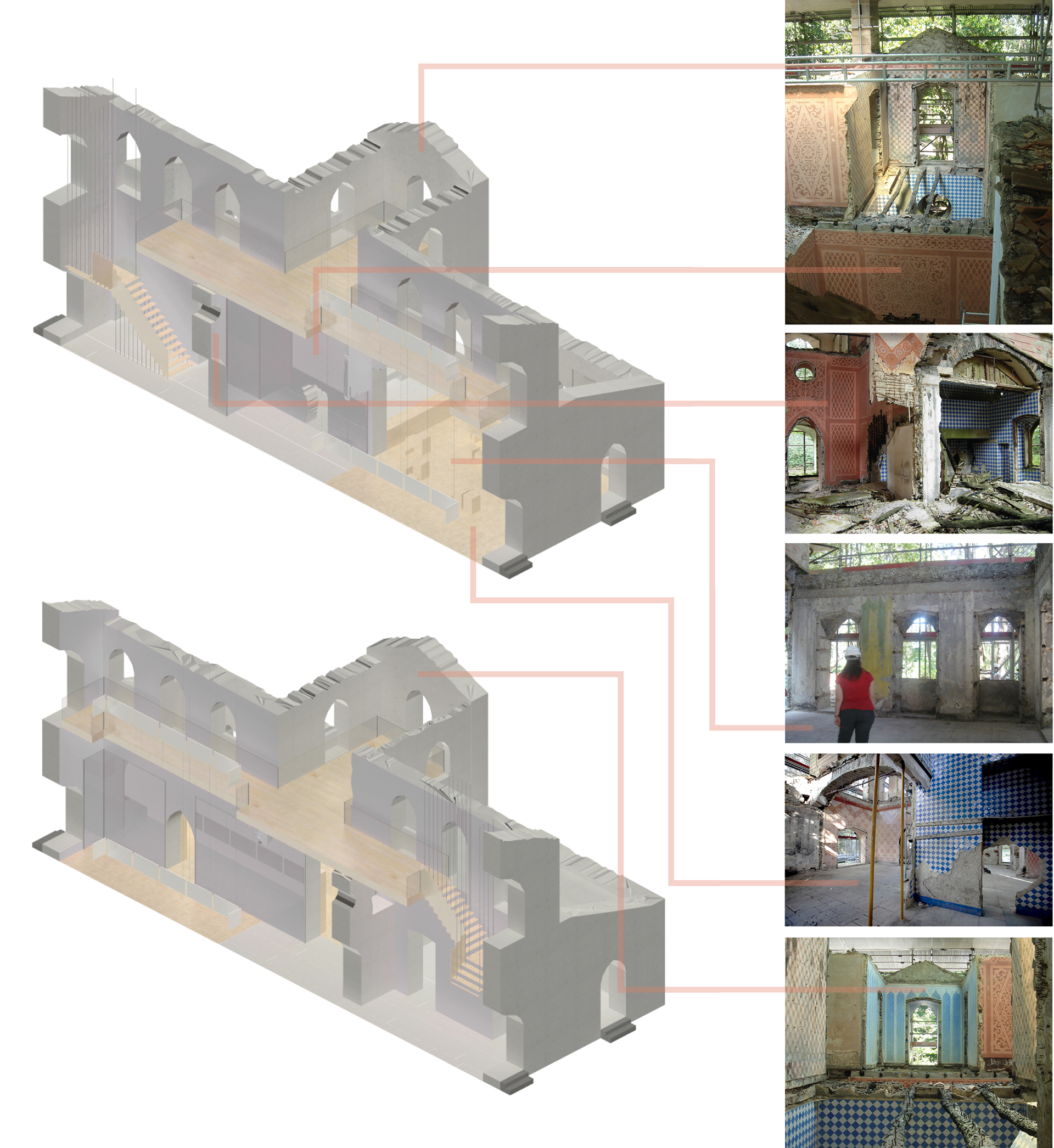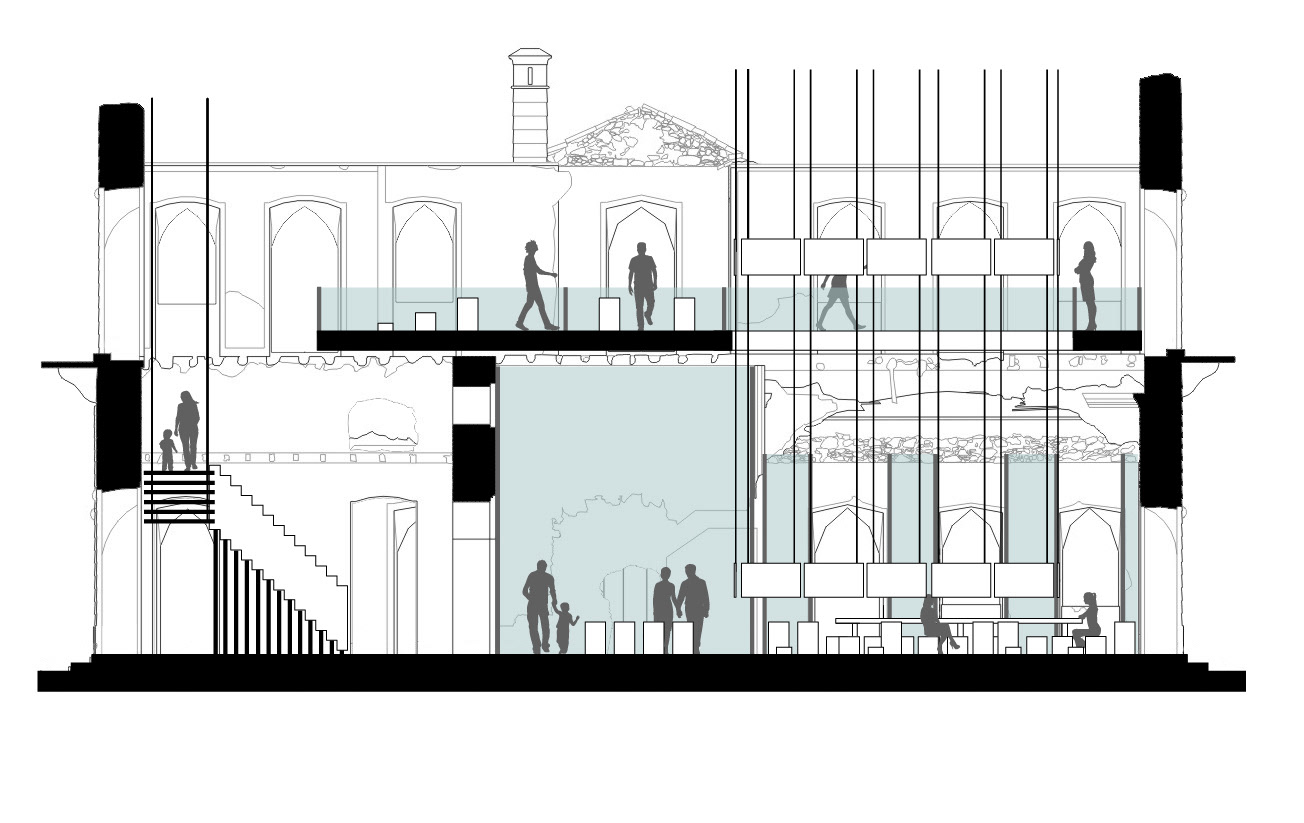 The space comprises both

seating

and

exhibition

areas.
The furniture - the vertical moving panels and the

seat/boxes

- allows for different types of room functions.
The wooden boxes work for both seating and exhibition stands.
(This project's aim was to define a new function based on the preservation of the historical elements, therefore the design of the furniture was not explored to it's maximum detail. However the multifunction aspect of it would allow very interesting solutions.)